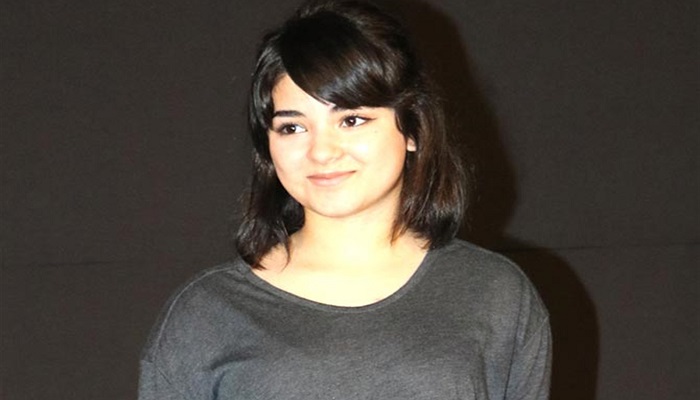 India today is becoming more conscious, and a lot more aware of crimes against woman. One such incident, the molester of Dangal actress Zaira Wasim – Vikas Sachdeva, a Mumbai-based businessman, has been granted bail on December 20 by Mumbai's Dindoshi Sessions Court on a surety of Rs 25,000.
The businessman, who was arrested on December 10, had been sent to judicial custody till December 22. Dangal actress Zaira Wasim, on Saturday (December 9) night, shared her ordeal via Instagram story claiming that a middle-aged man who was seated behind her on Vistara flight, moved his foot up and down her neck and back.
Earlier, the wife of the accused came out in support of her husband saying that Zaira wrongly accused her husband. She also countered the actress saying that it was just a publicity stunt. A co-passenger, who traveled on the same flight with Dangal actress Zaira Wasim and Vikas Sachdeva in the business class, also said he didn't see the man in question misbehaving with the 17-year-old. "I was seated in the same… class in which the actor and the suspect (Sachdeva) flew from Delhi. The suspect did not seem to have done anything apart from his act of keeping his legs on the armrest of the seat where the actor was seated," the co-passenger told Sahar police.