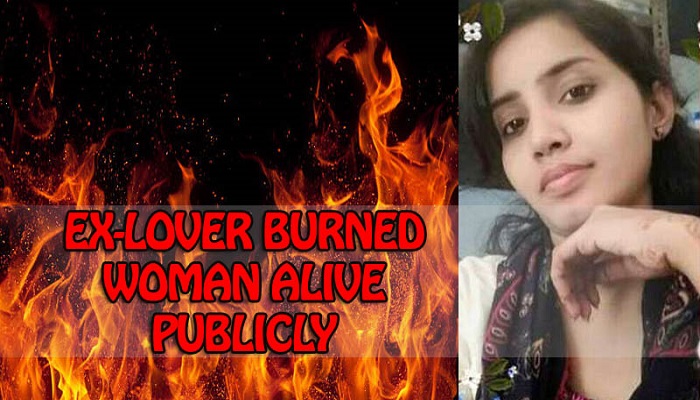 In a shocking incident, a woman died after she was set on fire in full public view in Hyderabad on Thursday.
The incident occurred in the city's Lalaguda area in the evening when the 23-year-old woman, identified as Sandhya Rani, was returning home from work.
Sandhya sustained 80 percent burns and was rushed to the government-run Gandhi Hospital, where her condition was stated to be critical. She succumbed to her injuries on Friday morning at around 6:30 am.
According to eyewitnesses, the police said she was returning home when the accused came on a motorcycle and met her. They discussed some matter for about 10 minutes.
During a heated argument, the attacker threw petrol, set her on fire and escaped before people could raise an alarm.
On a complaint by the girl's brother, the police picked up the accused, who allegedly resorted to the ghastly crime as the girl had spurned his advances.
According to reports, the accused was identified as Karthik and had even called the victim and spoken to her on the phone, a little while before the crime was committed. A case was registered under Section 307 (attempt to murder) of the Indian Penal Code (IPC).
The police suspect that the victim was in a relationship and broke up, following which they suspect that Karthik may have been stalking Sandhya.
The couple had an argument on the phone recently, when Karthik asked her to quit the job. However, Sandhya insisted on continuing with the job and ended their relationship.