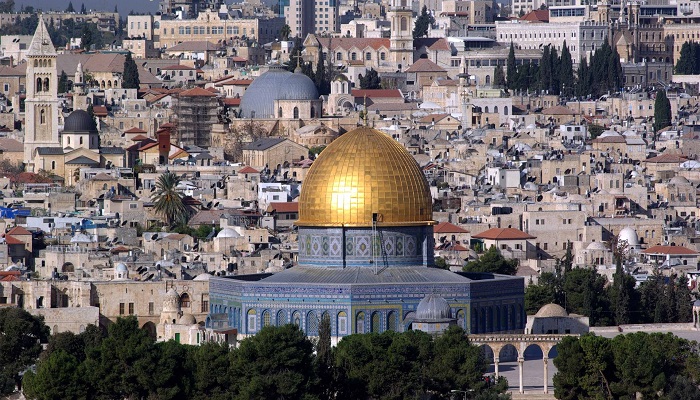 Another country is going to change their embassy in Israel to Jerusalem, the reason behind it is revealing below that Guatemala on Sunday announced that the country will shift its embassy in Israel to Jerusalem. The country became the first to follow the United States in this regard after the US President Donald Trump recognized Jerusalem as Israel's capital.
The North American country was one of the nine countries that had opposed the United Nations' resolution denouncing Donald Trump's decision to move US embassy to Jerusalem. 128 countries including India had voted in favour of the controversial move.
Donald Trump earlier this month angered the Arab world after he announced that the US recognised Jerusalem– the ancient city considered sacred by Muslims, Christians, and Jews– as the capital of Israel, and that the country will move its embassy in the holy city. Trump, however, has not set any deadline to move the embassy from Tel Aviv to Jerusalem.
Guatemalan President Jimmy Morales announced his decision, but he fell short of setting a timetable for the same. In a Facebook post, Morales said that he had a discussion with Israeli Prime Minister Benjamin Netanyahu– after the talks, he decided to instruct the foreign ministry to move the embassy to Jerusalem.
Palestinians considered the US move to be as siding with Israel. It must be noted that Israel claims that the entire Jerusalem is its capital, whereas the Palestine says that city's eastern sector, which has some sensitive religious sites, was captured by the country in 1967.
Most of the governments of the world have said that the Israel-Palestine struggle over Jerusalem should be settled through negotiations.