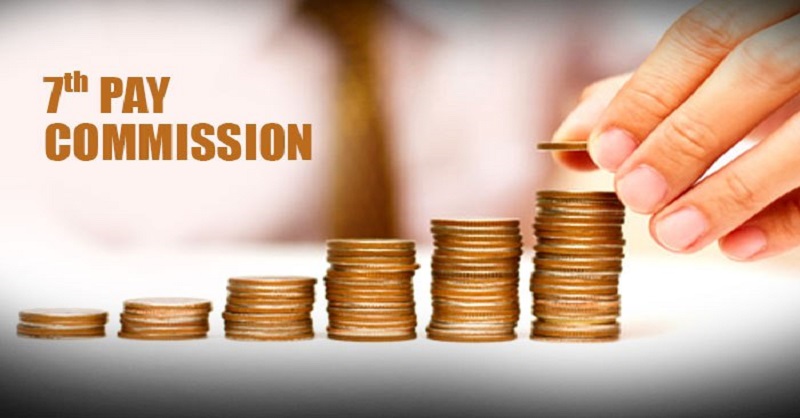 Around 18 months have passed after the government had approved the recommendations under the 7th Pay Commission but there are no signs of Finance Ministry taking any firm steps on increasing the minimum wage of central government employees.
The delay has also irked the government employees and several union leaders have threatened to carry out indefinite strike to meet their demands.
According to a number of reports, the government is worried over rising inflation and if the salaries of government employees are increased from Rs 18,000 to Rs 21,000 then there are chances that the inflation may rise further.
A report suggests that India spends around a whopping Rs 10.8 trillion on the emoluments of government employees, both at the center and in the states, a staggering 8.15 percent of the country's GDP.
Taken against the backdrop of spending on education, defense and health, the figures show a large chunk of government budget goes into the salaries, pensions, and allowances of government employees, leaving a trickle for social sector and development activities.
A note submitted by the Department of Personnel and Training (DoPT) to a parliamentary panel highlighted the fact that out of the total GDP of India which is around 124.88 trillion, Rs 10.18 trillion is spent on paying salaries, etc.
The Committee on Estimates headed by veteran BJP leader Dr Murli Manohar Joshi, while reviewing the performance of all India services, found that a huge expenditure was met on wages, besides the expenditure on building infrastructure like offices and houses for bureaucracy, rather on delivery.
The panel had also asked the government to furnish details of total expenditure incurred on Indian Administrative Service (IAS), Indian Forest Service (IFS) and Indian Police Service (IPS) officers posted at the Centre and the states and its share in the GDP.
But the Narendra Modi government while circumventing the request submitted an overall data related to all government employees without specifying services.
The center also admitted that the payment of salaries, wages and other allowances to government employees is the main element of Gross Value Added (GVA) – the total output and measure of the value of goods and services.