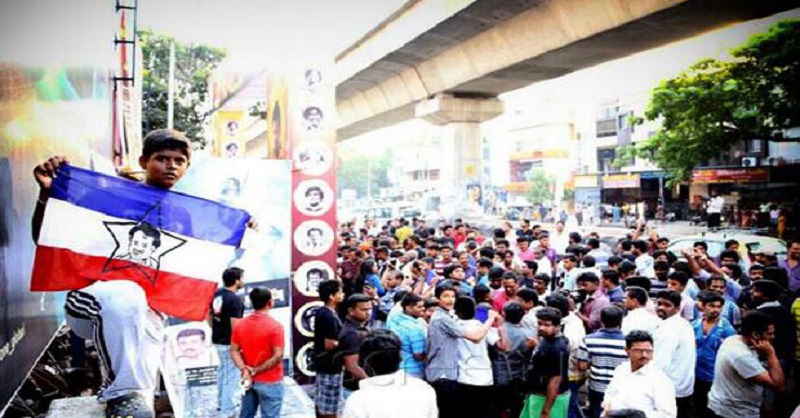 Rajanikanth to announce his decision about joining politics: just you can read to be or not to be
Tamil Superstar Rajinikanth on Tuesday said that he would announce a decision on entering politics on December 31. "I am not new to politics," he told fans during an event in Chennai. "I got delayed. Entering is equal to victory."
As per the actor's friend Tamilaruvi Manian, who runs the political organization Gandhiya Makkal Iyakkam, had said on December 22 that Rajinikanth would soon announce his "plan of action" about joining politics, which is being looked upon by all the political observers.
I am not new to politics. I got delayed.Entering is equal to victory. I will announce a decision on December 31: Rajinikanth pic.twitter.com/0WsH67ZLeS

— ANI (@ANI) December 26, 2017
#Rajinikanth interacts with fans in Sri Raghavendra Kalyana Mandapam in Chennai pic.twitter.com/gUNLeXlFTq

— ANI (@ANI) December 26, 2017
There has been speculation about Rajanikanth's imminent entry into politics ever since he hinted at the possibility in May. He said if he ever did so, he would take on those who make money out of it. "If God is willing, I will enter politics and keep away those who are money-minded and power-hungry," he had said in his first direct address to fans in eight years.
Rajanikanth has expressed his desire to enter politics time and again. during 1990's he showed his desire to be part of Congress, but presently his inclinations are towards BJP.only time will tell whether he will float his own independent party or will join the BJP or Congress or even the Dravida parties.
In November, when actor Kamal Haasan said he was firm about his decision to enter politics, it lifted fans' anticipation about Rajinikanth following suit.