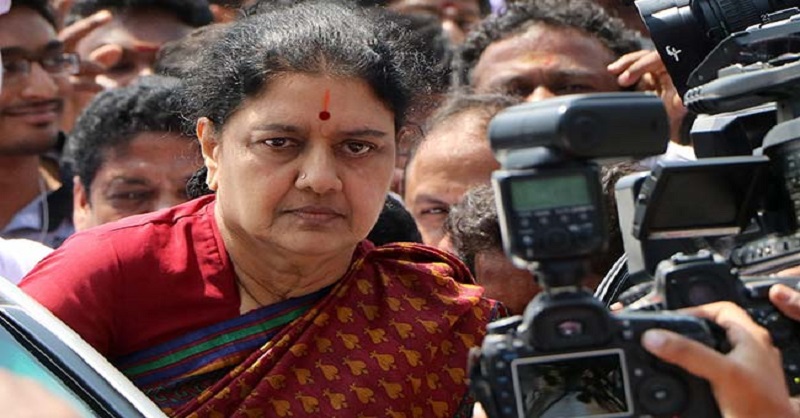 Officials of the income tax department on Wednesday resumed searches on six premises belonging to jailed AIDAMK leader V K Sasikala and her family members in Chennai and other places.
The development comes three days after the results of the RK Nagar byelection had been declared. Sasikala's nephew TTV Dhinakaran won the election as an independent candidate.
The places being searched include Midas Distilleries at Padappai near Chennai, Sai Group of Companies in Padappai, the Adyar residence of Karthikeyan (the son-in-law of Sasikala's relative Illavarasi), a college in Coimbatore and its treasurer's house.
Most of these places were part of the earlier searches by the department. From November 9 to 13, the department conducted searches in 187 places belonging to Sasikala, her relatives, and supporters.
"We have received fresh leads about unaccounted investments by the family members in some of the group companies. Karthikeyan is the director for several companies owned by the family. This is part of the earlier searches conducted in all these places," a senior I-T official told TOI.
During the searches in November, the department collected documents from various places and summoned the family members and others for questioning. The I-T department then said it had unearthed Rs 1,430crore unaccounted investments by the family members.
The main charge against Midas Distilleries is that the company converted unaccounted money in demonetized Rs 500 and Rs 1,000 currencies into gold and other assets last year. The department seized Rs 19 lakh in cash during the searches on the premises last month. It had also seized several documents pertaining to conversion of demonetized currencies into the property, gold, and other assets.