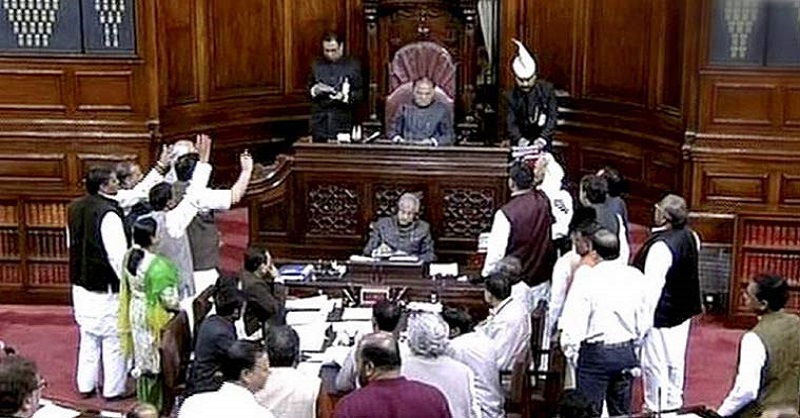 Triple Talaq bill has been presented before Rajysabha amid uproar by the opposition parties. Rajyasabha Deputy speaker and the speaker has to repeatedly request for the procedure to continue without any interruption. The opposition wants the bill to be sent to the select committee. According to them, the present draft will criminalise the civil case and they want a change in that aspect.
At present BJP is the only party supporting the Bill whereas Congress has taken a vague stand. Other major parties like RJD, CPI(M), TMC, AIADMK are strongly opposing the bill and are asking for further changes in the bill.
The bill that is proposed to put an end to Triple Talaq among Muslims has not been well received by the religious scholars too.
BJP at the same time is adamant about presenting the bill in its original form.