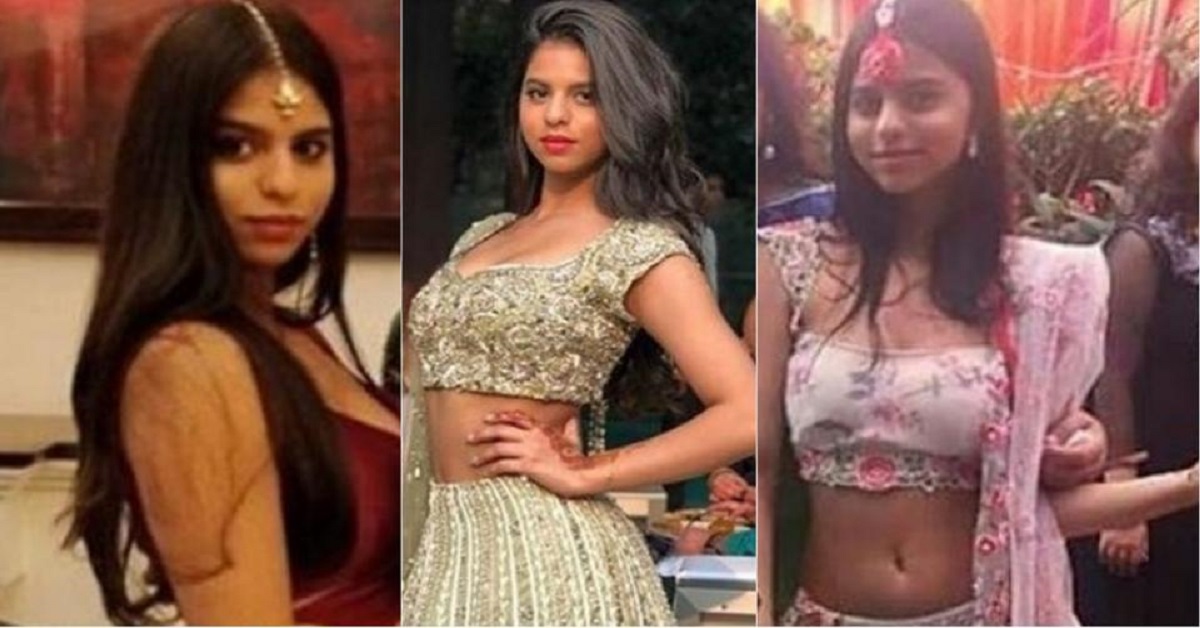 We all know that Shah Rukh Khan as the worlds famous Bollywood actor who public call king khan. Not only khan but also his family is more beautiful beyond words.Pictures of his daughter Suhana Khan in traditional attire from a wedding in Delhi a few days ago had gone viral immediately.
While Gauri was also snapped along with her, we didn't know that Shah Rukh was also present at the wedding.
Few new pictures from the wedding are out now, with Shah Rukh sitting beside his daughter and smoking in one of them.
The actor's son Aryan was also reportedly a part of the wedding, though not clicked.
Picture of Suhana smilingly showing off the Mehendi on her hand has also made its way to the fan clubs.
Suhana's outfit was designed by Seema Khan, actor-filmmaker Sohail Khan's wife, who also described her attire on Instagram.
With special designers for her outfits for a wedding, or her pictures going viral immediately on social media, Suhana looks destined for instant popularity if she becomes an actress.
https://www.eastcoastdaily.in/2018/01/02/srks-new-movie-title-becomes-a-social-media-rage/