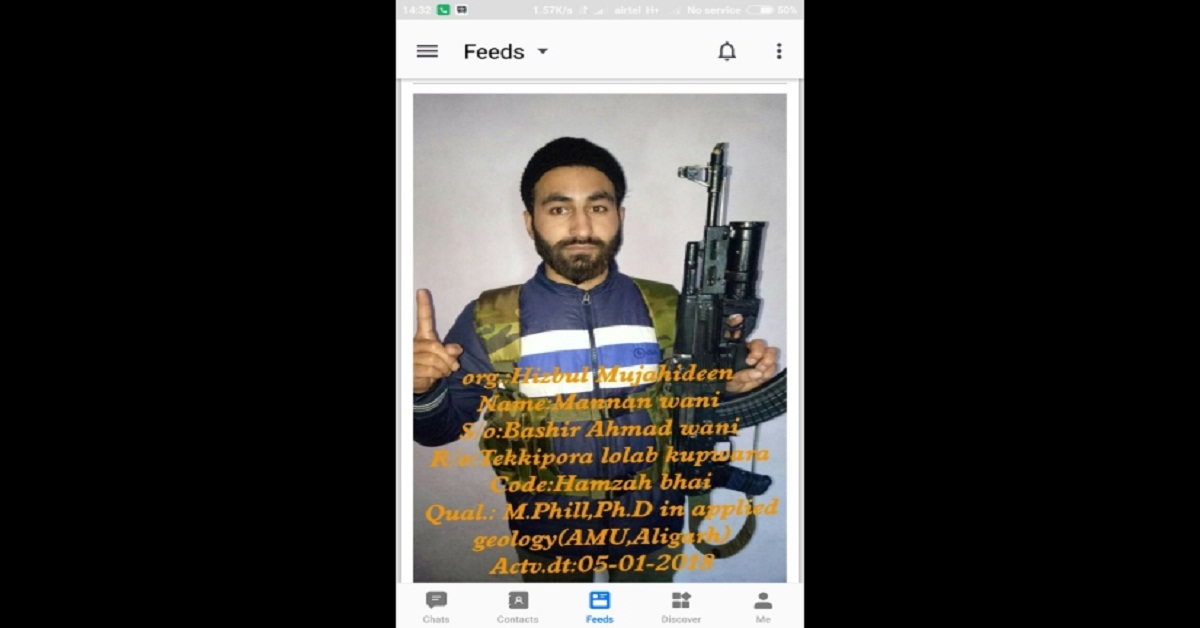 Mannan Wani, a research scholar at AMU, suspended from college after a video of him with a weapon went viral on social media, Aligarh SSP Rajesh Pandey says 'there are reports of him joining Hizbul Mujahideen, can't reveal anything before verification'.
Did this Aligarh Muslim University scholar, who was a very intelligent youth, according to his professors, join the militant outfit  Hizbul Mujahedin? According to some reports appearing in some sections of media, Mannan Wani, who was a research scholar in AMU is now part of the Hizbul outfit.
Also Read: J&K: India to construct 14,000 bunkers along border with Pakistan
The Jammu Kashmir police have not issued any statement and are still tight-lipped on this. The news spread like a fire after Wani's picture flashing an AK 57 became viral. Wani is missing since January and the disappearance has occurred in suspicious circumstances.
Jammu and Kashmir police say that it is difficult to say anything at this time and that the viral picture may be photo-shopped.
Mannan Wani is a resident of Takipora village in Kupwara and was pursuing a PhD in Geology from AMU. Mannan Wani's photo went viral on social media showing him holding an AK-47 a day after he was reported missing.