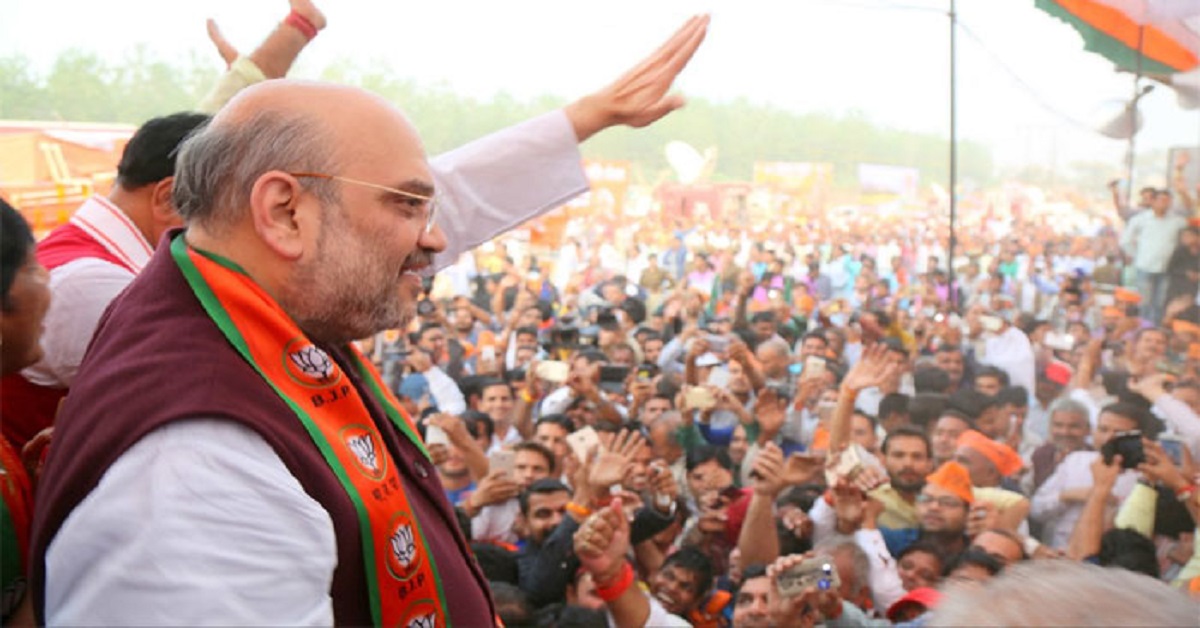 BJP president is getting ready to hold a roadshow on Wednesday as Part of the ' parivartan yatra' to expose 'poor governance' by the Congress-led government in Karnataka.
Shah will take part in a rally at Holalkere in Chitradurga district as part of the ongoing 79-day yatra that he flagged off on November 2, 2017.
https://www.eastcoastdaily.in/2018/01/09/failed-to-take-up-issue-to-pm-bjp-activist-died-after-consuming-poison-inside-party-office/
Over 10,000 party workers and supporters are expected to take part in the rally which aims to "create awareness on the failure of the state government" Bharatiya Janata Party (BJP) leaders said.
The rally will culminate on January 28th which will be attended by Prime Minister Narendra Modi.
Amit Shah is trying to up the ante against Congress and has been trying to strengthen the grassroots level of the party.
The BJP is going all guns blazing to oust the Congress from the big state, which sends 20 or more MPs to the Lok Sabha. The 224-seat assembly is likely to go to polls in May and the BJP has set itself a target of 150 seats.
In the last assembly election, Congress won 122 seats while BJP won 40 seats.
e2