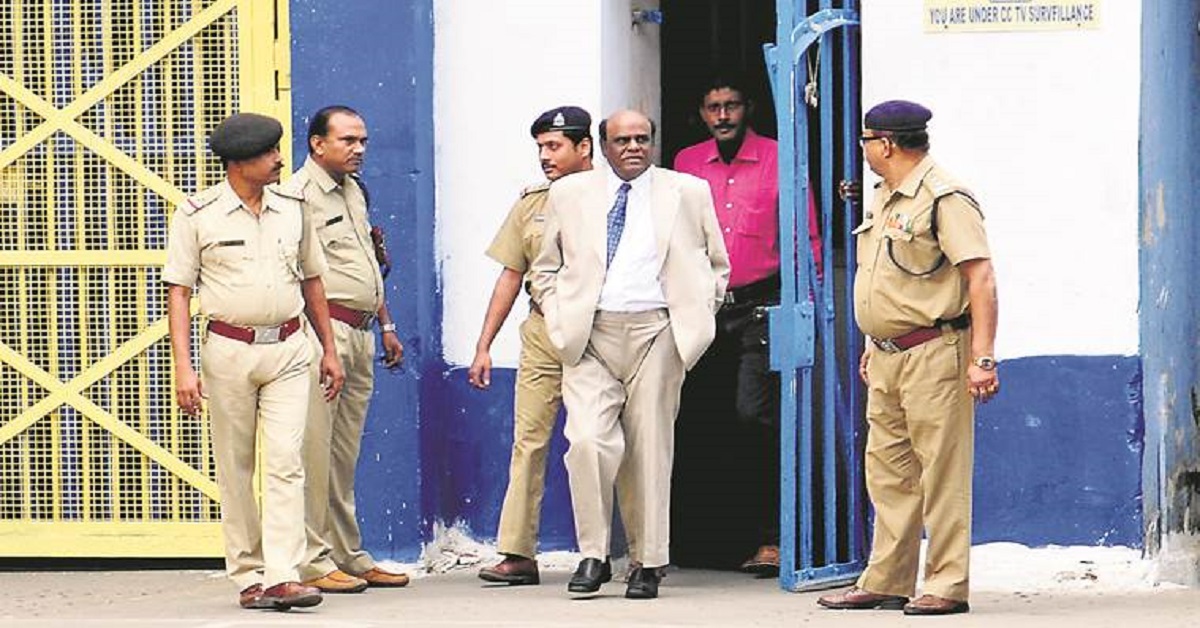 Whether you hold a high ranking position or a low ranking one, all are equal before the law. This is proved by this news.
Former Calcutta High Court judge C.S. Karnan, who was released recently after serving a prison term for contempt of court, today arrived in Chennai.
He arrived here by a private carrier flight, nearly three weeks after his release from the prison.
READ ALSO: Lesbian couples held the wedding at midnight following the moment when the law passed
When asked by reporters at the airport whether he will pen a book on his prison experience, Karnan said he will consider it.
Karnan, a native of Tamil Nadu, was released from jail on December 20 after serving a six-month sentence for contempt of court awarded by the Supreme Court on May 9 last year.
He was a serving judge of the Calcutta High Court when the court sentenced him, a day after he defiantly ordered eight apex court judges to be put behind the bars.
Karnan was arrested from Coimbatore in Tamil Nadu on June 20 after he had evaded the police for over a month.
He became the first sitting high court judge to have been sentenced to a prison term.
Karnan, who had enrolled himself as an advocate with the Bar Council of Tamil Nadu in 1983, was appointed a judge of the Madras High Court in 2009. He was transferred to the Calcutta High Court on March 11, 2016.
He was transferred from the Madras High Court for his repeated allegations against and run-ins with the then chief justice and fellow judges of the court.