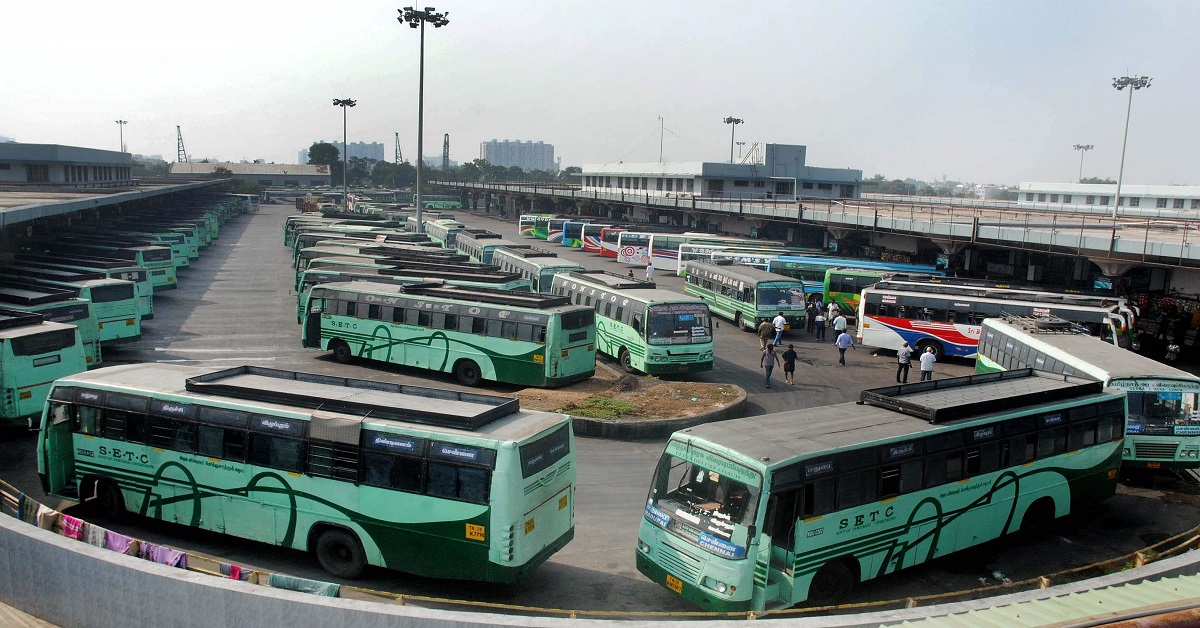 Every time when a strike coming to a society every cityzen will be badly affect by that thing .After the unbeatable bus strike Bus services returned to normal in Tamil Nadu on Friday after transport workers withdrew their eight day old strike over wage related issues. In a huge relief to the public, especially ahead of the harvest festival "Pongal" falling on January 14, buses were seen plying normally on roads since Friday morning.
The government has declared a holiday on Friday for schools and colleges in view of Pongal, resulting in five-day holidays for students.
CITU leader A Soundarrajan had on Thursday announced that the indefinite strike was being "temporarily" called off, shortly after the Madras High Court appointed an arbitrator to settle their wage dispute with the government.
"The strike is being temporarily withdrawn keeping in mind the welfare of the people of the state," he had said, adding that workers would resume work from this morning.
Workers of the Tamil Nadu State Transport Corporation (TNSTC), owing allegiance to 17 trade unions, including those affiliated to the DMK and Left parties, had launched the strike on January 4 following the failure of talks with the government on wage revision.
While the unions wanted a 2.57 times hike, the government offered only 2.44, resulting in the stalemate.
The workers struck work citing other demands also like pending dues for serving and retired personnel.
The strike had severely crippled the public sector bus services causing immense hardship to the public, including office-goers in cities, though the government tried to maintain services by roping in temporary drivers and private buses.
The AIADMK-backed union, besides some others, had not participated in the protests.