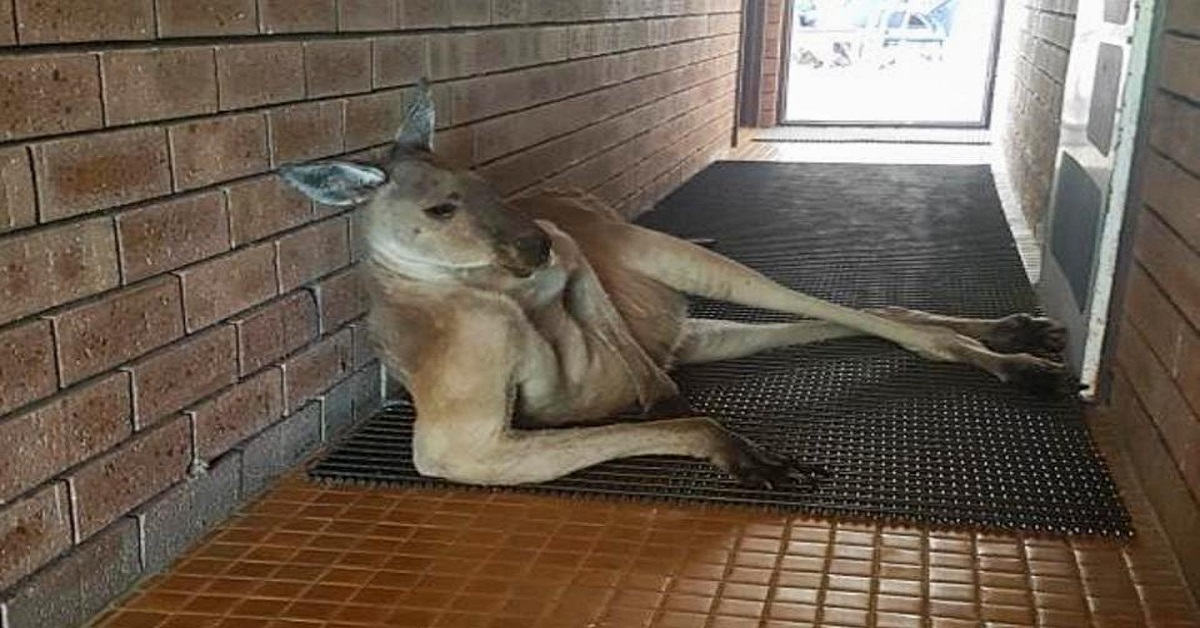 A Kangaroo now nicknamed as 'sexy' is creating a lot of trouble in Australia.
The Kangaroo came to public attention when it blocked a tourist from using the toilet.It struck a seductive"come hither" pose.
Sandrina Duniau, 30, spotted the racy roo casually lounging around in the entrance to a toilet in the scenic John Forrest National Park, 24km east of Perth.
https://www.eastcoastdaily.in/2018/01/11/actresses-look-sexy-stunning-cops-see-pics/
Cautious of the muscled marsupial's robust stature, the French holiday-maker decided it was better to hold it in than to disturb the animal's relaxation time.
Instead, Sandrina, who spent two weeks traveling the state with her partner Viktor Simonic, 26, snapped this priceless picture to show her family back home some of the unique hurdles she faced while in Australia.
The pharmaceutical marketer, who took the picture late last month, said: "It was so funny — I couldn't stop laughing when I saw it was posted like that.
"I wouldn't have been surprised if it had said, 'Hey girl, what's up?'
The image has become quite a hit on Social Media sites. see the responses below.
'Sexy' roo blocks tourist from loo https://t.co/XO93ubuDCW

— Rob Stott (@Rob_Stott) January 11, 2018
Quite the quotes in here.
e.g.
"I wouldn't have been surprised if it had said, 'Hey girl, what's up?'

— Richard James (@richjamesuk) January 11, 2018
THIS 'SEXY' ROO NEEDS A NAME. GIVE IT YOUR BEST TWITTER USERS https://t.co/bi3KHINnrE

— The NT News (@TheNTNews) January 11, 2018
SUPPORT : A four-year-old girl is fighting cancer; Parents seeking help
LINK TO DONATE : https://goo.gl/oKHre2