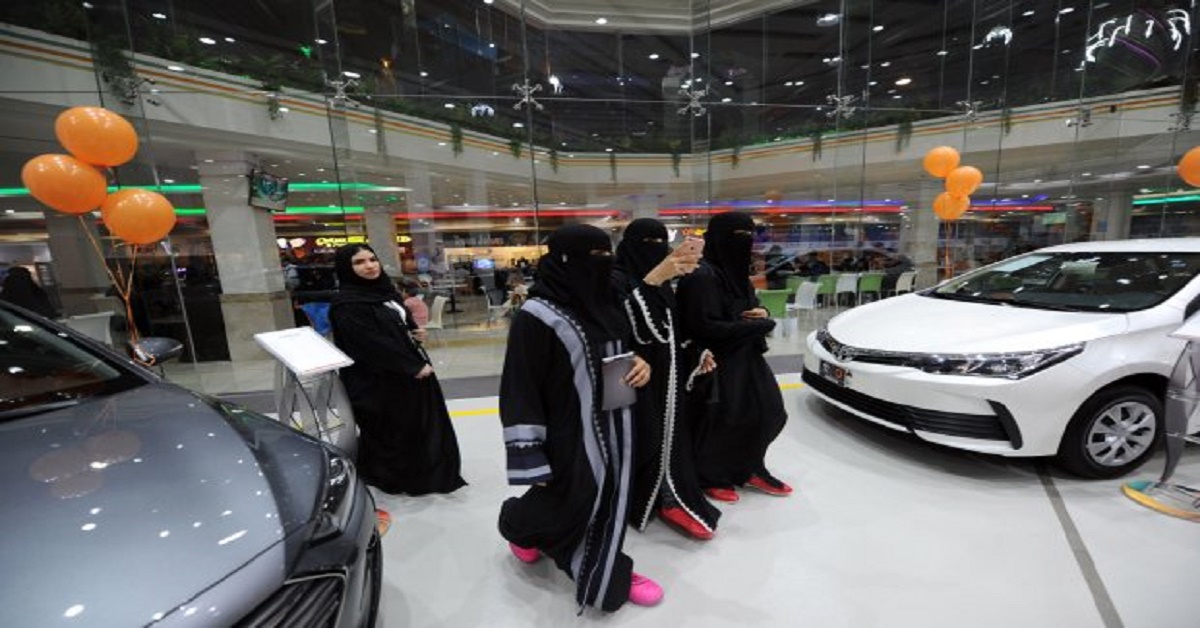 A few months after they were allowed to drive, women get their first exclusive car showroom in Saudi Arabia. This was opened in Jeddah's Le Mall.
Five months before the driving decree comes into effect, women have been given the freedom to choose their own cars.
It offers a wide selection of vehicles. What's more, it has an all-women staff.
Saudi Arabia was the world's only country where women weren't allowed to drive. Under Saudi laws, they were either fined or imprisoned.
However, after King Salman ascended the throne, he tried to break the country's patriarchal traditions for allowing women to progress.
Thus, in September'17, in a historic decision, the king revoked the ban on women drivers. This will come into effect on June'18.
After the revocation, women reportedly wanted to buy their own cars and had hoped that prices wouldn't be too high.
Well, one of their wishes was fulfilled. The owners plan to open many such automobile outlets and provide financial solutions to help women.
However, Saudi's cost of living increased after the government hiked domestic gas prices and introduced VAT in January.