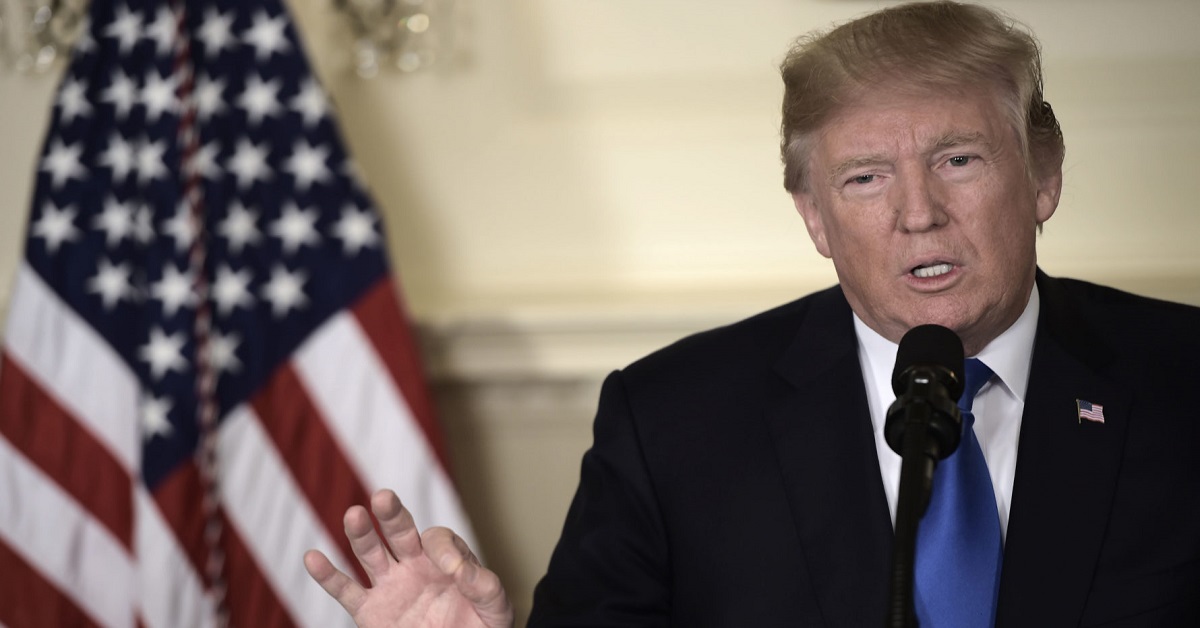 As a part of political bonding, the nations make certain pacts and agreements with benefits and goals in mind. But a nation's disregard of the signed deal can be troublesome.
President Trump on Friday kept alive the Iran nuclear deal he detests by waiving sanctions for the third time, but he said he will not grant another reprieve unless the agreement is amended to permanently block a potential pathway for Iran to build nuclear weapons.
In conjunction with the waivers, the Treasury Department placed sanctions on 14 people and entities for alleged offenses unrelated to Iran's nuclear industry. The new measures concern human rights abuses and censorship in Iran and the arming of groups throughout the region.
READ ALSO: Canada would welcome the new proposal put forwarded by US President Donald Trump
Trump's decision avoided placing the United States in violation of the commitments it made in the landmark 2015 deal. But he affirmed his willingness to withdraw from it in a few months unless changes are made.
"Despite my strong inclination, I have not yet withdrawn the United States from the Iran nuclear deal," Trump said in a statement. "Instead, I have outlined two possible paths forward: either fix the deal's disastrous flaws, or the United States will withdraw."
As a signatory to the international Non-Proliferation Treaty, Iran has committed to not building nuclear weapons, even after the restrictions on its program lapse, and it is entitled to use nuclear technology for peaceful purposes.
Trump listed his conditions for legislation that would address future U.S. participation and called on European allies "to join with the United States in fixing significant flaws in the deal, countering Iranian aggression, and supporting the Iranian people."
READ ALSO: Donald Trump Cancels UK Trip and Blames Obama
"If other nations fail to act during this time, I will terminate our deal with Iran," warned Trump, who will revisit the decision in 120 days.
Officials said the administration will discuss the changes it is seeking with Europeans but will not talk directly with Iran.
Iranian officials warned that a U.S. withdrawal from the deal would spell its doom.