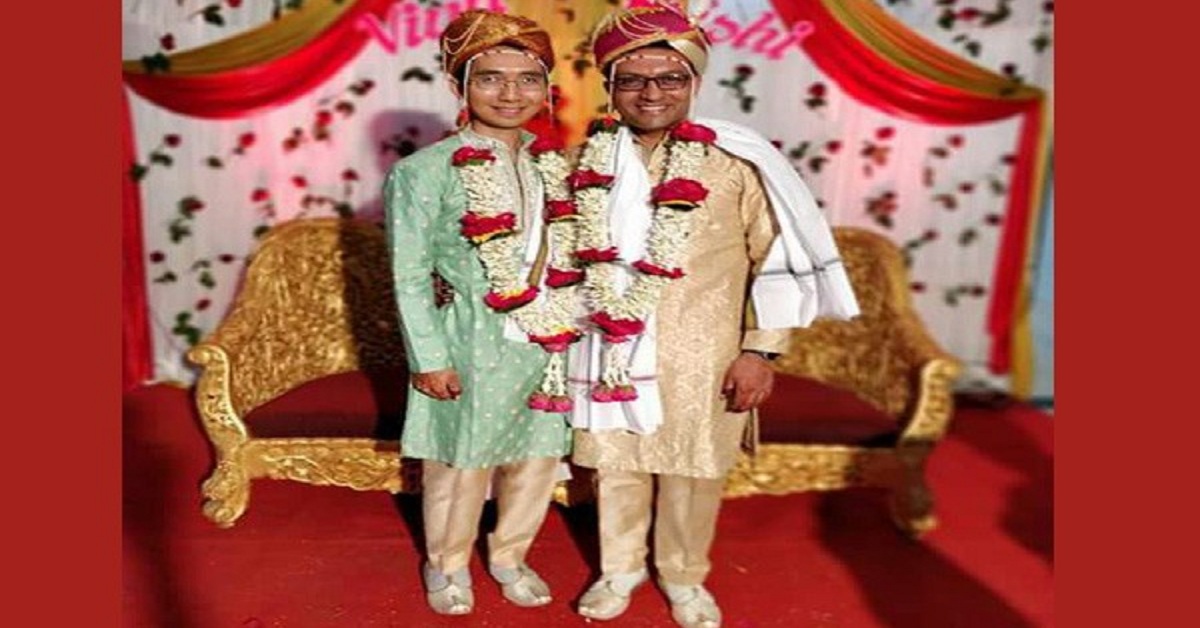 US-based Indian engineer marries gay lover in Maharashtra
A US-based Indian engineer married his gay lover in a traditional ceremony at Yavatmal on December 30, days before the Supreme Court agreed to review the criminalisation of homosexuality. Police and the hotel where the wedding took place looked the other way, considering the legal ambiguity regarding gay marriage in India.
Yavatmal native Hrishi Mohankumar Sathawane (40) married Vinh, said to be from Vietnam, with the blessings of his family and friends at a hotel a stone's throw from the office of the superintendent of police.
Read Also : Same-sex marriage: Australian MP proposes to his gay partner
Hrishi, who holds a BTech from IIT-Bombay, currently lives in California and has a US greencard. According to his social media profile, his parents were against his homosexual affiliation, but he succeeded in convincing them to bless him and Vinh.
Photos on Hrishi's social media account show the two got engaged in mid-2017, followed by an American wedding in October. Though the owners of the hotel claimed it was a simple get-together, the FB posts of the couple's friends make it apparent that the marriage was solemnised in Yavatmal.
The photos have since gone viral, with hundreds of likes. When asked, additional SP Amarsingh Jadhav first said he did not want to comment, but later added he had ordered an investigation.