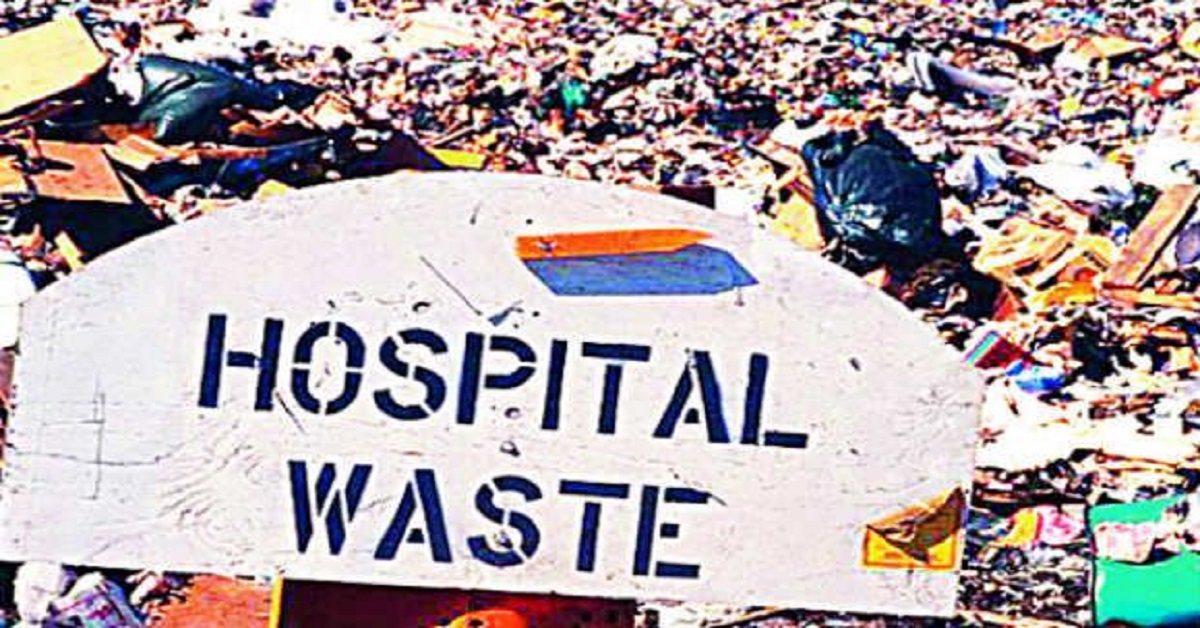 The menace of dumping biomedical waste in the open continues unabated in Tamil Nadu. A major illegal dump site has been unearthed in Chengalpattu, which has allegedly been used by multiple institutes to dispose of their medical waste.
A large quantity of 'infectious' biomedical waste was found dumped and burnt on the vacant land, belonging to the Union government, in Chengalpattu. Covered with thick vegetation, the dump site is out of bounds for local people.
Thousands of bottles were found dumped with labels removed and a majority of waste was found burnt. Bottles resembling injection vials and expired medicine were found. The waste was dumped at six sites across the land, which runs into several acres.
Curiously, the area is surrounded by big government institutes and the closest one is 550-acre Central Leprosy Training and Research Institute (CLTRI). There is also a medi-tech park, which houses the Union government-owned Integrated Vaccines Complex (IVC), which is a nodal centre for research, manufacture and supply of vaccines at affordable prices for the Centre's Universal Immunisation Programme. The Chengalpattu Government Medical College Hospital covers one end.
Locals claim that the waste should have been pilfered from the CLTRI. A few unused Gypsona Plaster of Paris bandages were found close to the CLTRI compound wall. These bandages are typically used on leprosy-infected patients. The old dilapidated rehabilitation patient quarters run by the CLTRI are also seen next to the places where the biomedical waste is dumped.
When contacted, Dr S Elavarasan, Additional Director (Clinical), CLTRI, said there are many other institutes surrounding the area.
"There is a possibility of others bringing their waste and dumping. Ours is a Central government-run institute and we dispose of our medical waste in accordance with law," he said. But, the official refused to divulge the details of how much biomedical waste was being generated per month and with whom an MoU has been signed to dispose of it.
There are two common biomedical waste treatment facilities (CBWTF) in the state — M/s GJ Multiclave Private Limited and M/s Tamil Nadu Waste Management Limited — and all hospitals and research institutes have to sign an MoU with either of the two to dispose of their medical waste.
As per the Biomedical Waste Management Rules, 2016, all hospitals and research institutes should maintain and update on day-to-day basis the bio-medical waste management register and display the monthly record on its website according to the bio-medical waste generated. However, none of the institutes is complying with it.