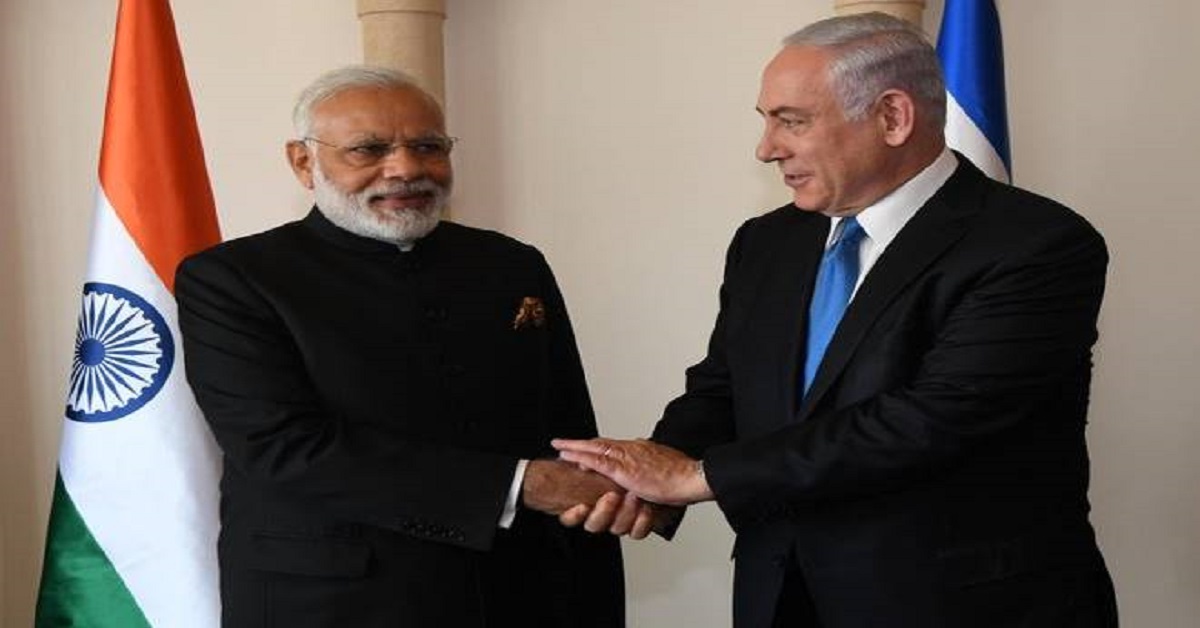 The decision of making Jerusalem as the capital of Israel was tabled at the United Nations meeting last month, with Israel not receiving a favorable statement.
India and Israel will not allow "a single issue" to determine ties — this was the message given today by Prime Minister Narendra Modi and his Israeli counterpart Benjamin Netanyahu in the backdrop of New Delhi voting against the Jewish country on the Jerusalem issue at the UN. During their "wide-ranging and intensive" talks, the issue of India's position on Palestine, resulting in its voting against Israel at the UN on the Jerusalem issue, also figured with Indian officials maintaining that both sides put forth their views. "What the two sides agreed, that our relationship was much larger than any single issue…that we need to look at it holistically and while we continue to talk to each other, our relationship is not determined by a single issue," Vijay Gokhale, secretary (economic relations) in the External Affairs Ministry, said. He was asked whether the long-pending issue of Palestine figured in the talks between the two prime ministers. Gokhale also said as far as the issue of Palestine is concerned, the Israeli side expressed its position and the Indian side explained its stand both on the status of Jerusalem and Palestine.
READ ALSO: Israel Prime Minister is so happy about PM Modi and explains three reason that binds India and Israel
India had last month joined 127 other countries to vote in the UN in favor of a resolution opposing the recent decision of the US to recognize Jerusalem as Israel's capital. Ahead of today's meeting, Netanyahu had made it clear that even though the Jewish state was "disappointed" by India's vote at the UN against it on the Jerusalem issue, one negative vote will not affect ties.
A joint statement after the delegation-level talks said Modi and Netanyahu discussed the developments pertaining to the Israeli-Palestinian Peace Process. "They reaffirmed their support for an early resumption of peace talks between Israelis and Palestinians for arriving at a comprehensive negotiated solution on all outstanding issues, based on mutual recognition and effective security arrangements, for establishing a just and durable peace in the region," the statement said.