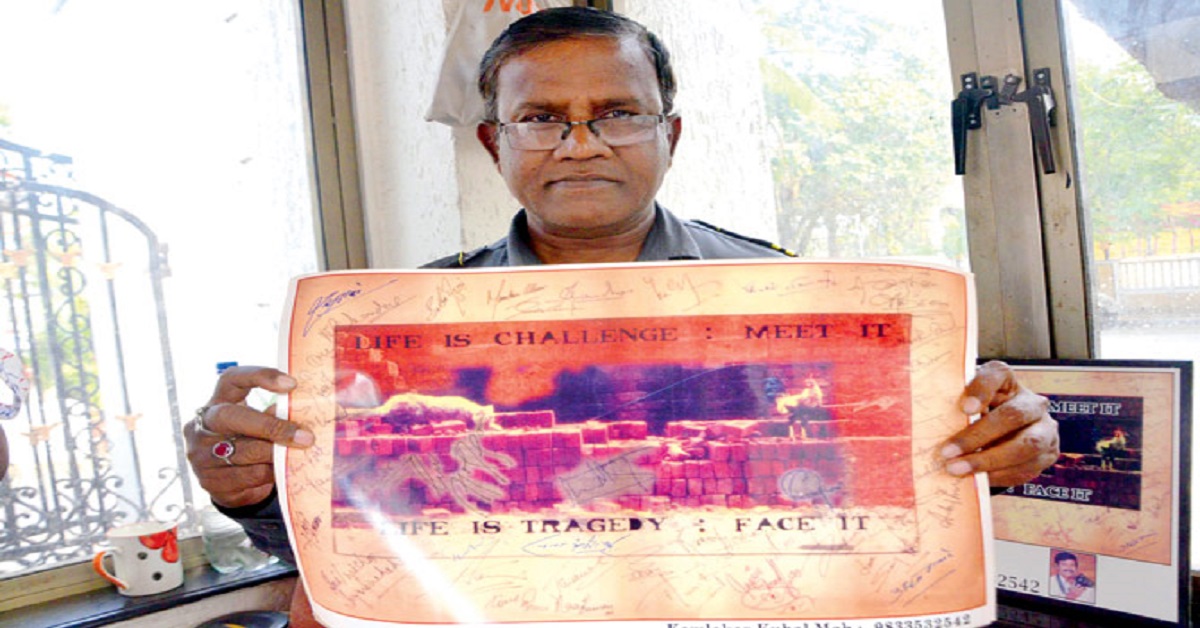 What is your passion? Or do you know what it is? Were you ever forced to it give up due to financial crisis? Have been able to take it back up?
An award-winning photographer is these days ironically living his most famous photo's twin captions: 'Life is a challenge: Meet it' and 'Life is a tragedy: Face it.' The 57-year-old had to quit photography which is his passion and his profession until six months back, to work as a security guard at a Mulund housing society in order to make ends meet.
Kamlakar Kubal, a resident of Kanjurmarg, has now decided to sell what he calls his lifetime achievement, the photo which gave him recognition as a wildlife photographer in 1986.
READ ALSO: Financial advisor talks of GST and its benefits the Indian society
Kubal was a professional wildlife photographer and has also worked for films and TV. He said, "A photo I had clicked in the year 1986 at a construction site in Chakala had caught many a wildlife lovers' eye in a competition in Vile Parle. It has a white cat in the process of attacking a hen. I won the first prize for it. Many celebrities loved it and happily signed it. Today I am selling it so that I can give my wife a better life and son a good education." He earns Rs 9,000 a month. Kubal said he used to work as a supervisor in an automobile company from 1978 till 1984 until it shut down. After that he got into photography. He said he was trying to contact those who had autographed the picture including Amitabh Bachchan, Lata Mangeshkar and Sachin Tendulkar to help him sell it, so that he can come out of his financial crisis.