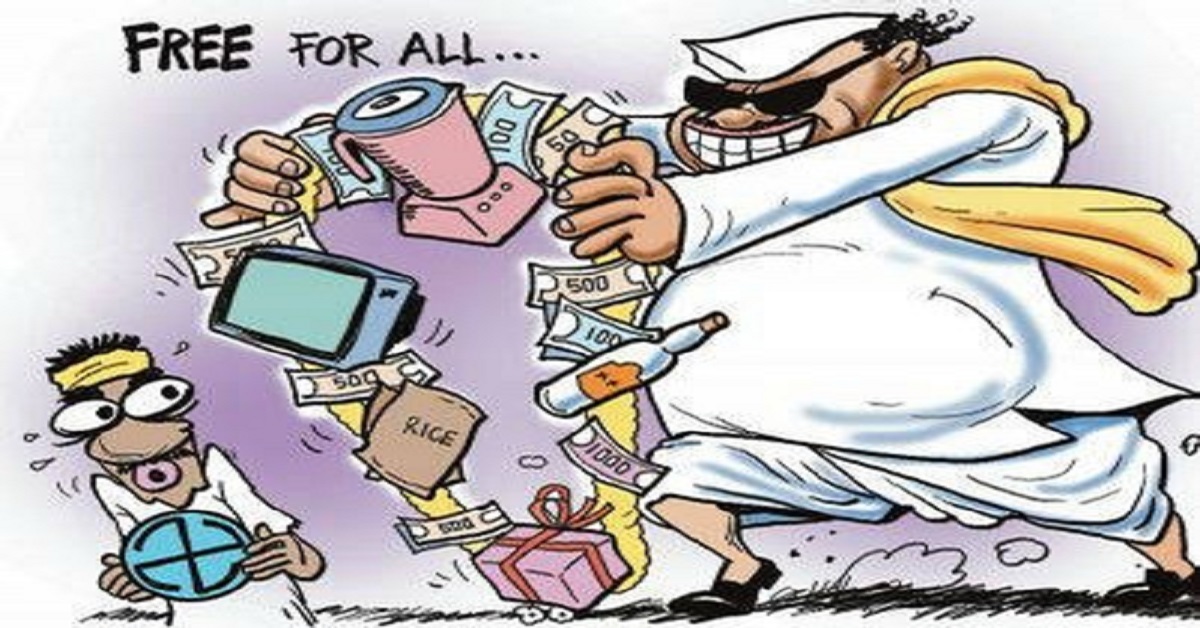 Ugadi has arrived early in Karnataka. Along with promises of development and good governance, voters are already being showered with freebies that range from the unusual, like pots and pans, to deal-clinchers like gold rings, nose studs, and smartphones. The gifts are pouring in from sitting legislators and even hopeful candidates.
According to the reports, Wary of the model code of conduct that is expected to come into effect in early March, and strict monitoring of campaigning and poll expenditure, this time some sitting legislators and aspirants are wooing voters by distributing handouts under the pretext of birthdays, fairs and festivals, among other things.
In a number of constituencies, people have already received more than Rs 3,000 worth of gifts.
Saraswathamma (name changed), a house help at Hebbal, said she had to just flash her ration card to get household items, including a rice cooker. "We were told that this was a potential candidate, gifted to each household," she added.
Ramakka (name changed), another domestic help in Shanthinagar, said she got a blanket, sari, and groceries as gifts to commemorate local MLA N A Haris's birthday recently.
It was a bountiful Sankranti this year for many slum-dwellers in Dasarahalli and Yelahanka, in the form of election-related handouts. "For Sankranti, we got sugarcane stalks, saris, and groceries from people close to the local MLA," said Chennakeshappa, a tailor in Chikkasandra.