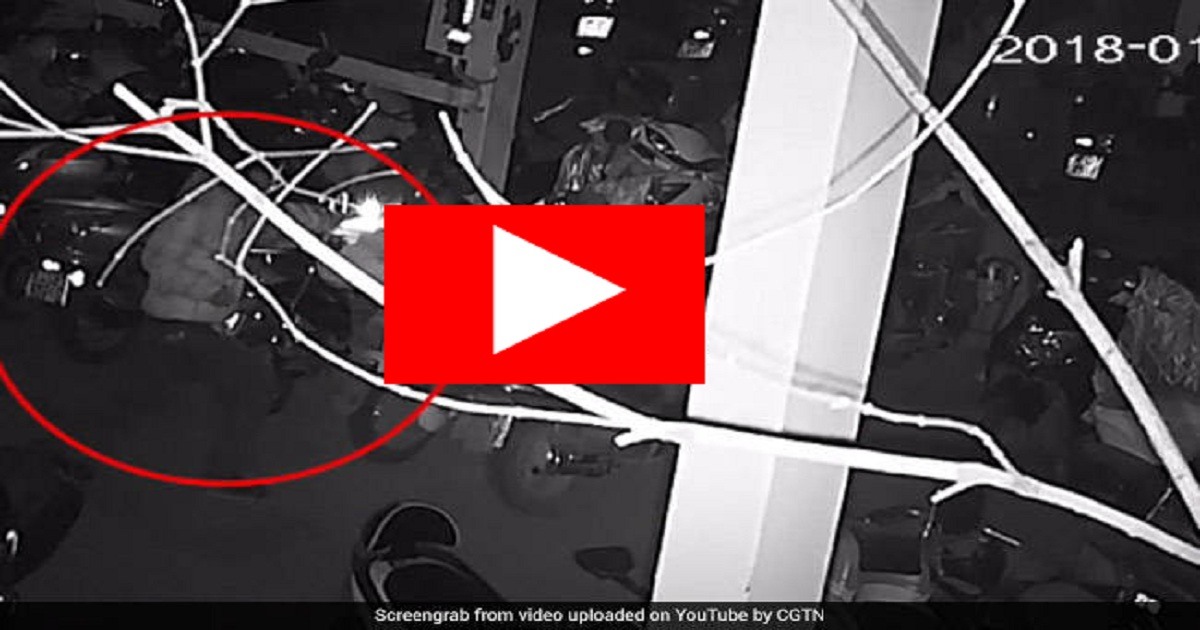 Boy burns down 40 bikes while practicing 'Kung Fu' moves – Watch Video
Officials in China have discovered the source of a mysterious fire last week that destroyed 40 electronic bikes.It was a young boy "obsessed" with martial arts, CGTN reported.
Surveillance footage has revealed that the fire was a result of negligence by a boy who was trying out Kung Fu moves inside what appeared to be a parking complex. CCTV video shows the boy, unsupervised by an adult, lighting up a candle kept on an e-bike. Trying to recreate Kung Fu moves seen on screen, he thrusts his hands towards the candle, presumably to put it out with his palms.
After a few attempts, the Kung Fu enthusiast loses interest and leaves the area without putting out the burning candle.
Also Read : Nirmala Sitharaman flies in Sukhoi-30 Jet – Watch Video
The bike catches fire and the flames quickly grow bigger, soon spreading across the entire complex.
The mishap occurred on the night of January 1 in northwest China's Hanyin county. Video also shows firemen tackling the huge blaze. The following day, only the charred remains of the bikes were found.
The boy's parents may now have to shell out $15,000 to compensate for the damage done, the police said. No person was reported injured in the incident.
Watch Video :