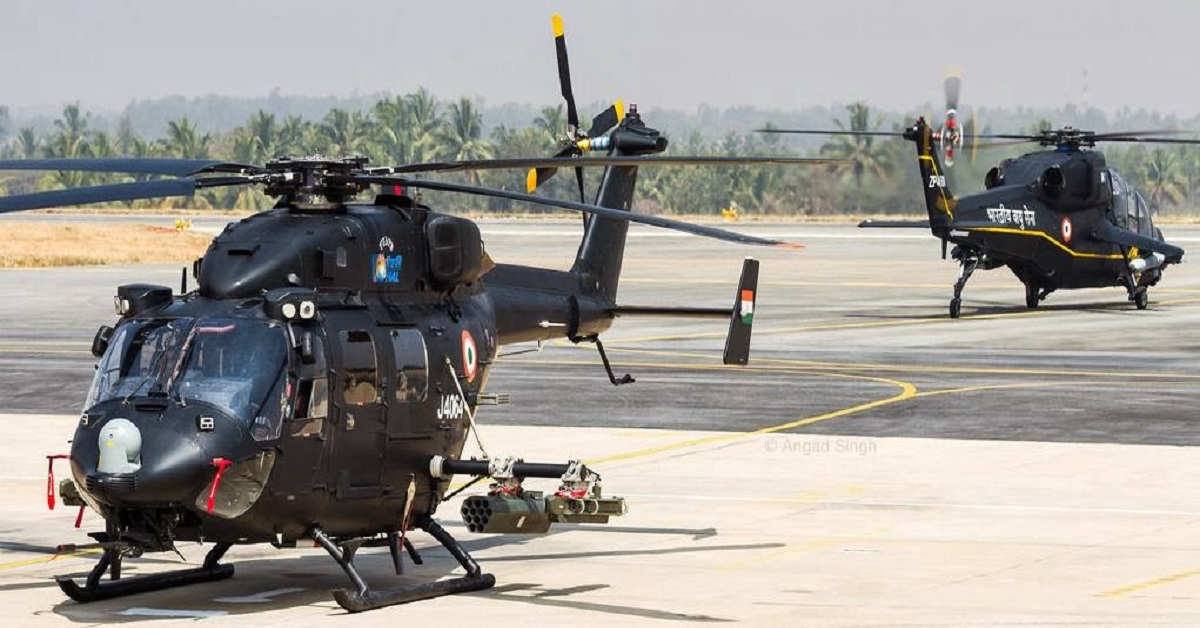 Indigenously-developed weapon system integrated helicopter Rudra will make its maiden appearance in the Republic Day parade on Rajpath here on January 26, Indian Air Force officials said.
The flypast by the Indian Air Force on the Republic Day parade will involve 38 aircraft, including 21 fighters, 12 helicopters and five transporters, Group Captain Rahul Bhasin told reporters.
The Ensign formation of the flypast will include a Mi-17 V5 helicopter carrying the carrying the ASEAN flag to commemorate the summit meeting of India and the block of South East Asian countries to be held here on January 19-30.
"The flypast will be divided into two blocks. The second block will start with Rudra formation comprising Advanced Light Helicopter MK-IV WSI. This is the first time this aircraft is being showcased in the Republic Day Parade," Bhasin said.
Other formations will involve C-130 J, AEW&C aircraft escorted by two Sukhoi-30 MKI, Tejas Light Combat Aircraft, Jaguar, MiG 29 Upgrade aircraft.
The IAF tableau will be themed on "Indian Air Force encouraging indigenization", while the tri-service tableau will be themed on "veterans are an asset to the nation'.
The IAF march past contingent will include 75 musicians and three band majors led by junior warrant officer Ashok Kumar Nagar.
"We will pay 15 patriotic and martial tunes on the occasion," Nagar said.