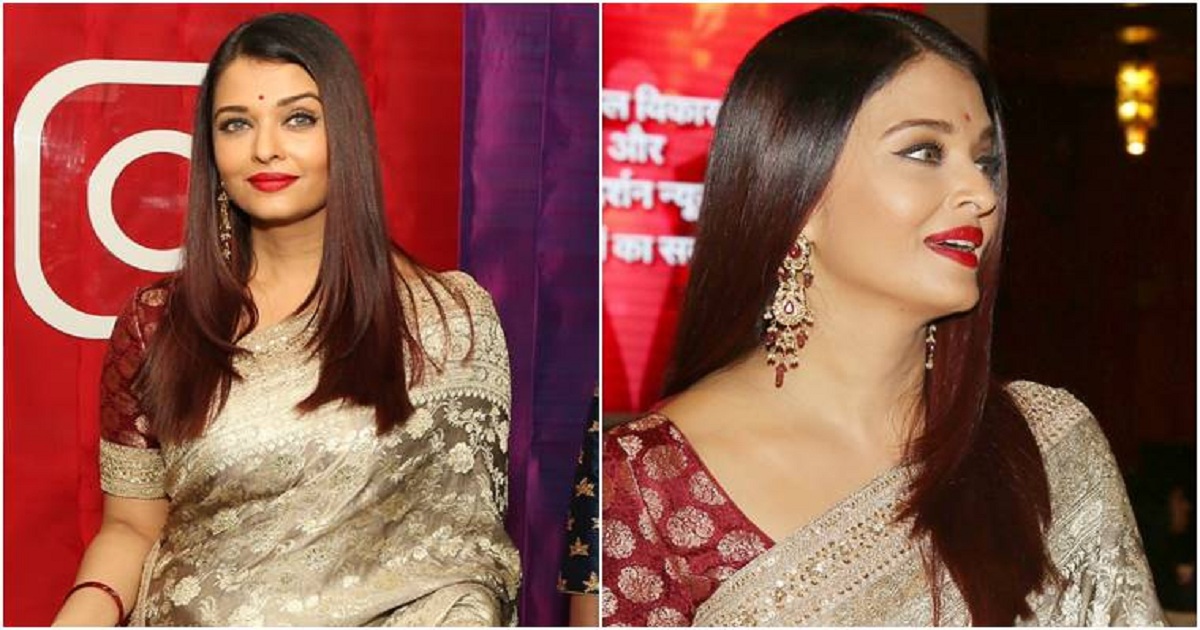 Charismatic Beauty Queen Aishwarya Rai proves it that she is the same in sari too
Aishwarya Rai has been the reigning Queen ever since. From what she eats, to what she wears to where she holidays, fans and Bollywood fanatics want to know it all.
Aishwarya Rai Bachchan flew down to Delhi to attend Women Achievers Award 2017. The 44-year-old actor was seen posing with Maneka Gandhi in a silk sari, looking gorgeous as ever. She will be awarded by the President of India at the event, sources suggest.
Also Read : From being an ordinary girl to inspiration for millions; The dreamlike growth of Aishwarya Rai in pics
Earlier, Mrs. Bachchan was seen in a at a party hosted byMickey Contractor in Mumbai.
Looks like she has been giving strong ethnic goals to her female counterparts by making sari high in demand.