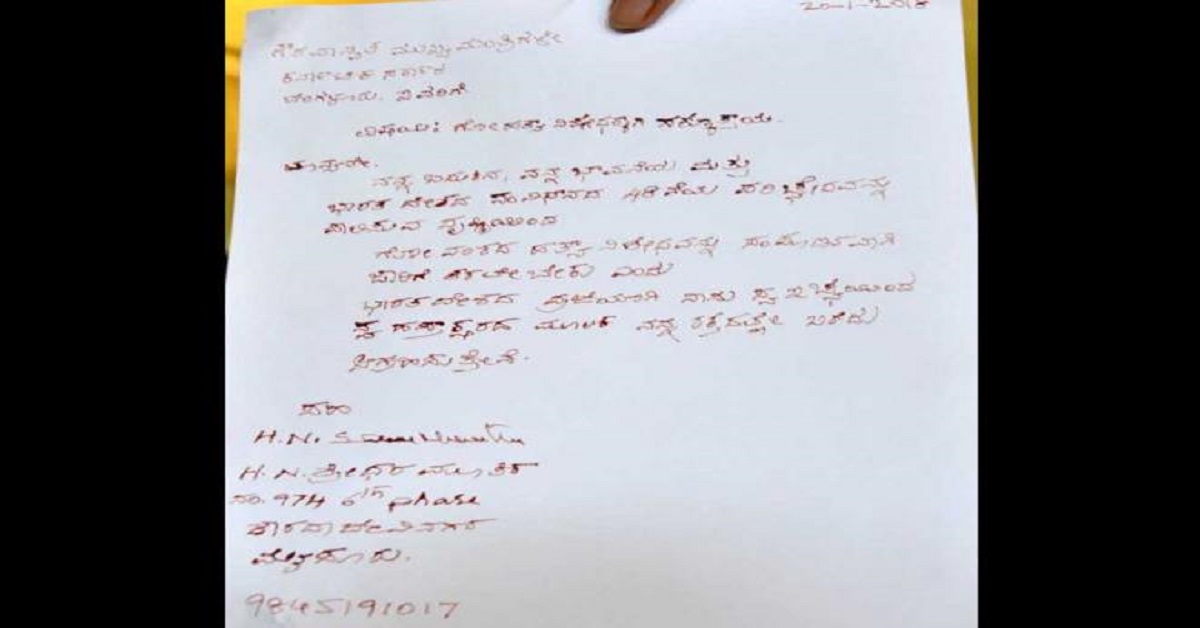 In Hinduism, cows are thought to be sacred, or deeply respected. Hindus do not worship cows, although they are held in high esteem.
Volunteers of the Bharatiya Gau Parivar (BGP) in Mangaluru have started sending letters written in their blood to Prime Minister Narendra Modi and Karnataka CM Siddaramaiah seeking a complete ban on cow slaughter
The blood campaign 'Rakthakshara' was started by BGP, a voluntary organisation working for the protection of cows under Sri Ramachandrapura Mutt.
"Approximately 500 'gou kinkaras' (cow protectors) have already written letters using their blood, requesting the Prime Minister and chief minister to impose a complete ban on cow slaughter in Dakshina Kannada district," BGP member Ravish Bhat Pidamale told an national news agency on Sunday.
READ ALSO: Padmaavat Controversy : 16,000 women signs letter to PM Modi
He added that Rakthakshara is a voluntary campaign, where volunteers write letters using their blood, without any compulsion.
"With the help of a lab technician, 3ml of blood is taken from the volunteers' veins using a disposable syringe. It is then mixed with anticoagulant solution, and the same is filled into an ink pen. Activists then write a letter using the same pen," Ravish said.
The body claimed it has also started another signature campaign 'Abhayakshara', which is supported by at least 70 lakh people across Karnataka. It plans to send at least one crore such letters to the PM and Karnataka CM.
READ ALSO: Narendra Modi to receive 1000 messages on sanitary pads from students
All the letters written under the 'Abhayakshara' and 'Rakthakshara' campaigns will be kept in the 'Abhayakshara' office, and later sent to the PM and CM with due documentation.
"I, as an Indian, considering the values of my life and sentiments, and with the intention of fulfilling the contents of Article 48 of the Constitution, with my own will and blood, am appealing to you to implement the ban on slaughtering cows and its family," the letter reads.
Article 48 mandates the state to prohibit the slaughter of cows and calves, and other milch and draught cattle.