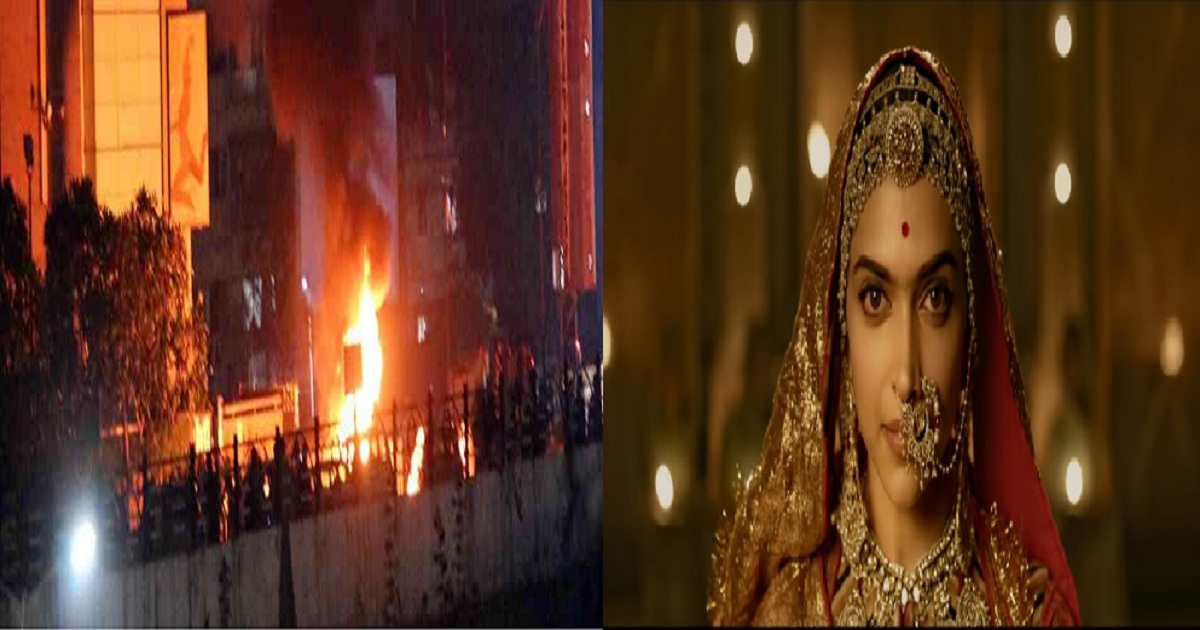 'Padmaavat' Row: 30 Bikes set ablaze, vehicles damaged 
30 motorcyles were set on fire and several other vehicles parked outside three city malls were damaged by protesters opposing the release of the controversial film 'Padmaavat' on Tuesday, police said.
Ahmedabad police commissioner AK Singh said several people have been arrested over the violence.
Meanwhile, Gujarat Deputy Chief Minister Nitin Patel said that most theatre owners in the state had voluntarily decided to not screen the controversial movie. He said the state government was trying its best to maintain law and order.
Also Read : Padmavat row : Won't allow distortion of history even if it is about a Hindu queen , Muslims in UP join protests
An official from city police control room said the mobs first torched 21 bikes parked in the premises of the Acropolis mall, which houses the PVR multiplex.
Later, the same mob reached the Himalaya mall, which houses Carnival Cinemas, and wreaked havoc by torching several bikes parked outside it, the official said.
The protesters then torched around 10 bikes parked outside the AlphaOne mall, which houses the Cinepolis multiplex, the official added.
Meanwhile, Gujarat minister of state for home Pradeepsinh Jadeja promised action against those guilty of the violence.
Gujarat minister of state for home Pradeepsinh JadejaThe situation deteriorated after some of the protesters, who took part in the candle march against the movie at SG Highway, reached these malls. We will take strict action against the perpetrators. They first took part in the candle march at SG Highway and then reached these malls. I will seek report from the city police as to how many policemen were deployed at these multiplexes.
According to an eyewitness, some persons wearing masks threw stones inside the mall and then set ablaze vehicles.
Officials of the Rashtriya Karni Sena and the Rajput Karni Sena, the organisations which have vehemently opposed the release of the Sanjay Leela Bhansali-directed movie, denied any responsibility over the violence.
The movie, which was earlier named 'Padmavati' and was slated for a 1 December release, will now hit the theatres worldwide on 25 January, with a new title suggested by the censor board.
The film, starring Deepika Padukone, Ranveer Singh and Shahid Kapoor, is based on the saga of the historic 13th century battle between Maharaja Ratan Singh and his army of Mewar and Sultan Alauddin Khilji of Delhi.
The Supreme Court has earlier paved the way for the all-India release of 'Padmaavat' on 25 January and stayed notifications and orders issued by Madhya Pradesh, Rajasthan and Gujarat – all ruled by the BJP – prohibiting exhibition of the film in their states.