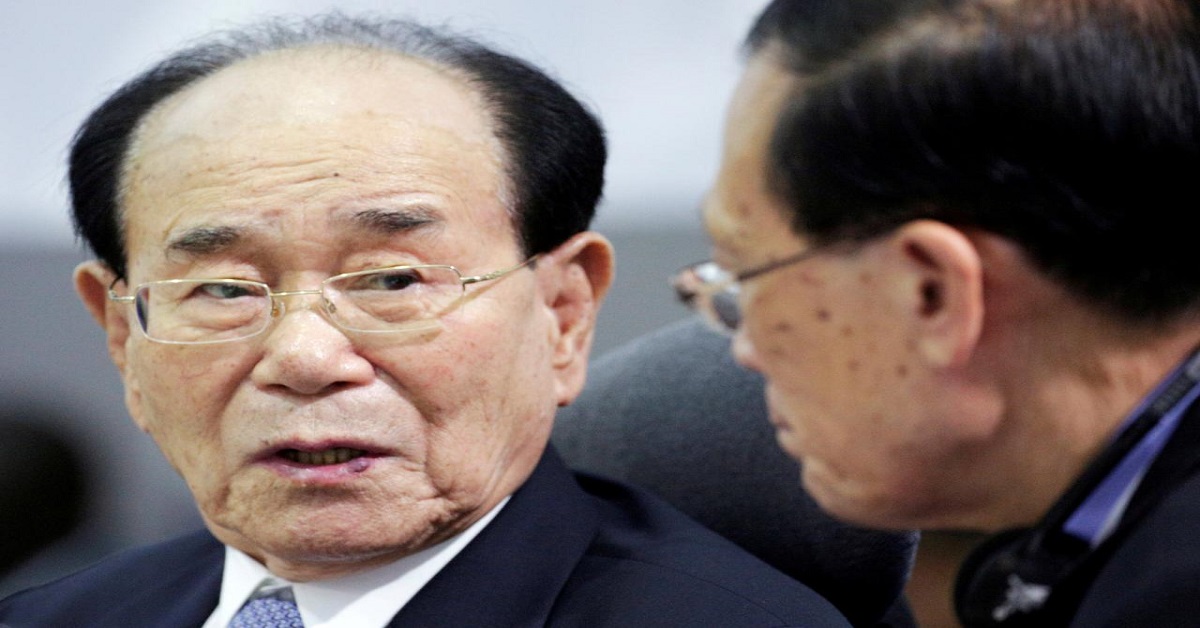 With days left for the Winter Olympics in Korea, both the nations prepare to receive guests and participants.
North Korea's ceremonial leader will make an unprecedented visit to South Korea this week, officials said on Monday, as hopes grow for high-level inter-Korean talks during the Winter Olympics that begin in four days.
North Korea's official KCNA news agency confirmed on Monday that Kim Yong Nam, president of the Presidium of the Supreme People's Assembly, would attend the Olympics' opening ceremony on Friday in South Korea's alpine resort town of Pyeongchang.
Seoul's Unification Ministry said on Sunday Kim would lead a 22-strong delegation that was expected to arrive in South Korea on Friday for a three-day trip.
Kim's visit comes as Seoul pins its hopes on high-level talks during the Feb. 9-25 Games between not only the two Koreas but also the North and the United States.
READ ALSO: Relationship between North Korea and South Korea once again strains
The South's presidential Blue House in Seoul said the visit by Kim, the most senior North Korean official to cross the border into the South since the Korean War ended with a truce in 1953, would create "various opportunities" for high-level talks.
"(Kim's visit) shows North Korea's resolve for improved inter-Korean relations and the success of the Olympics, as well as its sincere, earnest attitude", Blue House spokesman Kim Eui-Kyeom told a news briefing on Monday.
The Games opening ceremony will also be attended by U.S. Vice President Mike Pence, Japanese Prime Minister Shinzo Abe, and other world leaders.
South Korean President Moon Jae-in told his U.S. counterpart Donald Trump in a phone call on Friday that the momentum of improved North-South relations would continue and that Pence's visit would be an "important prelude for that", according to the Blue House.
READ ALSO: South Korea hospital blaze; death and injuries reported
Trump said during a meeting with North Korean defectors on Friday that, despite a "very tricky situation", North Korea's participation in the Olympics could result in "something good".
However, a White House official has said Pence planned to use his attendance to counter what he sees as Pyongyang's efforts to "hijack" the Olympics with a propaganda campaign.
SANCTIONS EXEMPTION
Kim is North Korea's nominal head of state, while the reclusive country is ruled by Kim Jong Un, the third-generation hereditary leader.
Kim Yong Nam also attended the 2008 Summer Olympics in Beijing and the 2014 Winter Olympics in Sochi, Russia.
He is not blacklisted by the United Nations or the United States because he is not involved in the North's illicit nuclear and missile programs or associated with related research institutes.