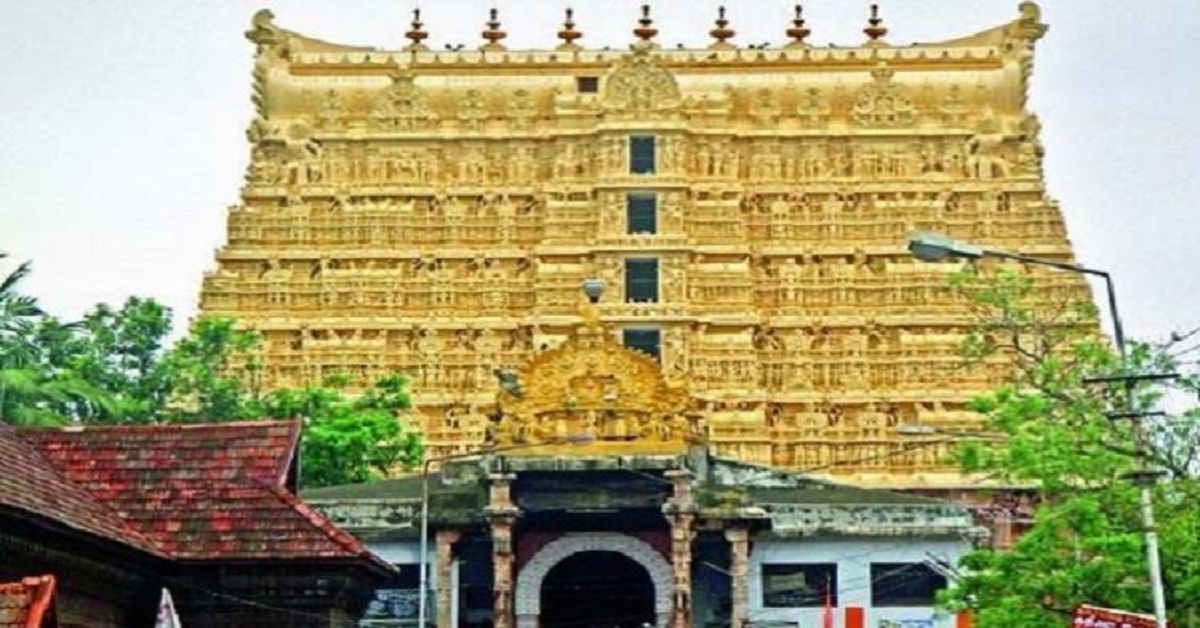 Sree Padmanabhaswamy temple is a Hindu temple dedicated to Lord Vishnu located in Thiruvananthapuram, India. The shrine is currently run by a trust headed by the royal family of Travancore. The Maharajahs of Travancore are Cheras and descendants of the great saint Kulashekhara Alwar.
The Temple is a replica of the famous Sri Adikesavaperumal Temple at Thiruvattar. Sri Padmanabhaswamy Temple gave its name to Kerala's state capital – Thiruvananthapuram. Among other things, the temple is famous for having a secret vault that no human can ever open easily. Let us now revisit the history of the temple and learn more about the mysterious door.
The principal deity, Padmanabhaswamy, is enshrined in the "Anantha-sayanam" posture (in the eternal sleep of Yoga-nidra on the serpent Anantha). The Maharajah of Travancore bears the title, "Sree Padmanabhadasa' (Servant of Lord Padmanabha).
It is said that only those who profess the Hindu faith are permitted entry to the temple. Devotees have to strictly follow a dress code.
The temple is one of 108 Divya Desams (Holy Abodes of Vishnu) – principal centres of worship of the deity in Vaishnavism. The temple is glorified in the Divya Prabandha, the early medieval Tamil literature canon of the Tamil Alvar saints (6th–9th centuries CE), with structural additions to it made throughout the 16th century CE, when its ornate Gopuram was constructed.
Sridevi, the Goddess of Prosperity and Bhudevi the Goddess of Earth, two consorts of Vishnu are by his side. Brahma emerges on a lotus, which emanates from the navel of the Lord. The deity is made from 12,000 saligramams.
In the sanctum sanctorum, Sri Padmanabha reclines on the serpent Anantha or Adi Sesha. The serpent has five hoods facing inwards, signifying contemplation. The Lord's right hand is placed over a Shiva lingam.
These saligrams are from the banks of the Gandaki River in Nepal, and to commemorate this certain ritual used to be performed at the Pashupatinath Temple. The deity of Sri Padmanabha is covered with, "Katusarkara yogam", a special ayurvedic mix, which forms a plaster that keeps the deity clean. The daily worship is with flowers and for the abhishekam, special deities are used.
The platforms in front of the vimanam and where the deity rests, are both carved out of a single massive stone. The Deity is visible through three doors – the visage of the reclining Lord and Siva Linga underneath the hand is seen through the first door; Sridevi and Divakara Muni in Katusarkara.
The temple derives his name from the position of Brahma seated on a lotus emanating from the Lord's navel.