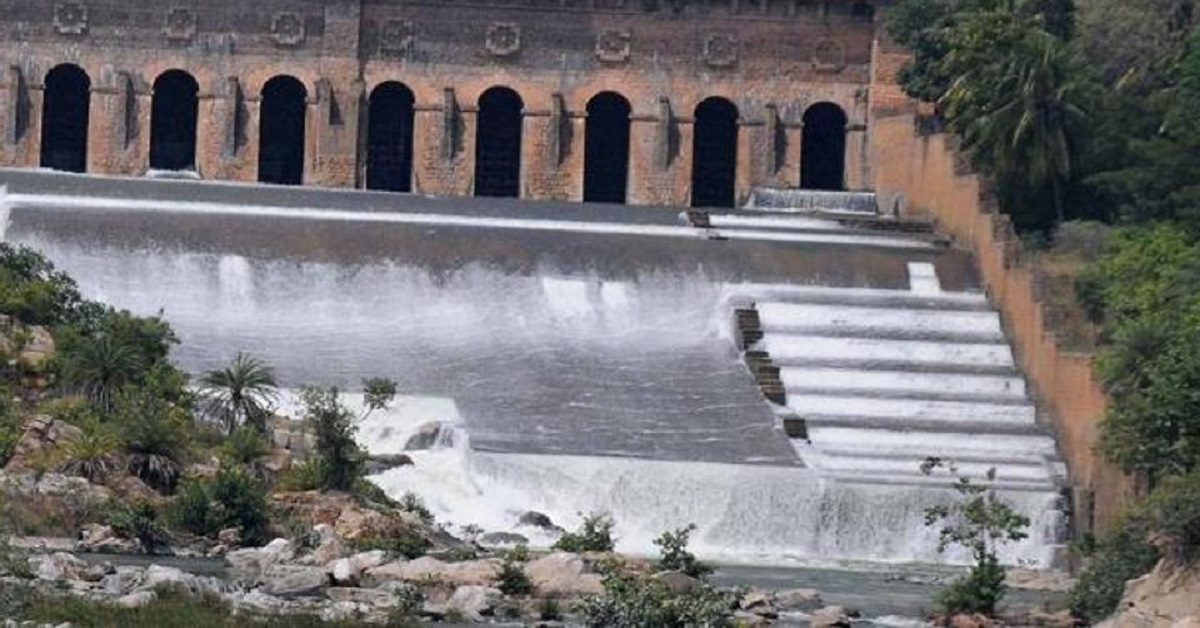 The Cauvery, also rendered as Kaveri, is a south Indian river flowing through the states of Karnataka and Tamil Nadu.
The Supreme Court is all set to give its final verdict on Friday on the two-decades-long Cauvery river water sharing dispute.
A three-judge bench headed by the Chief Justice will give its order on Karnataka's Special Leave Petition (SLP) against the Cauvery Water Disputes Tribunal's grant of a water-sharing formula between Karnataka, Tamil Nadu, Kerala and Puducherry – where the two states Karnataka and Tamil Nadu have primarily been caught in a tussle for more water from the river for decades.
This has been an emotive issue for farmers on both sides for many years, and 2017 in particular saw some desperate protests by the Cauvery Delta farmers of Tamil Nadu going all the way to Delhi to demand more water after being affected by a drought unseen in 140 years.
The issue had also boiled over in September 2016 in Karnataka, where riots broke out after an interim order of the apex court asked Karnataka to release water to TN. Karnataka activists had also hit the streets to protest the order and the Karnataka Legislature had even passed resolutions against the SC's interim order.
This is how the 2007 order shared water between Karnataka and Tamil Nadu
Total water available in the Cauvery basin – 740 tmc (thousand million cubic feet)
Tamil Nadu share – 419 tmc
Karnataka's share – 270 tmc
Kerala's share – 30 tmc
Puducherry – 7 tmc
(In a normal water year, Karnataka has to release at Biligundlu in the border – 192 tmc from June 1
In a distress year, allocated share to be proportionately reduced among the states)
READ ALSO: Cauvery water dispute : Supreme Court to announce final verdict today
LIVE UPDATES
10:32 (IST)
SC pulls up Karnataka for defying its orders, say media reports
The Supreme Court has reportedly pulled up Karnataka for its repeated defiance in flouting its orders for releasing Cauvery water to Tamil Nadu.
10:30 (IST)
Schools declare half-day in Bengaluru, say media reports
Media reports from Bengaluru have reported that private schools have declared it a half-day in light of the Supreme Court's verdict on the long-standing dispute between Karnataka and Tamil Nadu over the Cauvery river water sharing.
10:15 (IST)
District superintendent dismisses reports that Section 144 is imposed in Mandya
Mandya district superintendent of police G Radhika said the situation was under control in Mandya and they have not imposed Section 144. "We have put pickets and secured the area around premier educational institutions, central and state government offices," Radhika said, dismissing all media reports claiming Section 144 was imposed around KRS Dam.
10:10 (IST)
Section 144 imposed around the Krishna Raja Sagara dam in Mandya, claim media reports
Security has been beefed up in Mandya, with eight deputy superintendents of police, 25 circle inspectors, 150 assistant senior inspectors, 1,300 policemen being deployed. In addition, Section 144 has also been imposed in the town's KRS Dam, which has often seen violent clashes in the past.
10:02 (IST)
Security beefed up in Bengaluru
"50 platoons of Karnataka Special Reserve Police and 30 platoons of City Reserved Police have been asked to be on alert. In addition to this, more than 15,000 policemen have been deployed across Bengaluru to maintain calm in case violence breaks out," Suneel Kumar, Bengaluru police commissioner said.
09:52 (IST)
'5,000 acres of crops dying in Tamil Nadu because of lack of water'
The Tamil Nadu farmers' association has said failure to release water to the state has resulted in large-scale crop losses, in as much as 5,000 acres of land.
09:50 (IST)
Siddaramaiah didn't respond to Tamil Nadu's request for talks, says TN farmers' association
09:44 (IST)
E Palaniswamy govt completes one year today
The row over the Cauvery river dispute has sidelined the one-year anniversary of E Palaniswamy as Chief Minister of Tamil Nadu. If the verdict does go in Tamil Nadu's favour, there are likely to be large-scale celebrations across the state.
09:39 (IST)
The Cauvery river dispute has been raging since the 19th Century
Dispute over the Cauvery water had raged during the British era, between the erstwhile Mysore and Madras provinces. The State of Mysore had planned to build a dam across the river way back in 1880, which the state of Madras objected to.
09:21 (IST)
Rajya Sabha MP Rajeev Chandrashekhar calls it an 'inept legal effort' by Karnataka govt