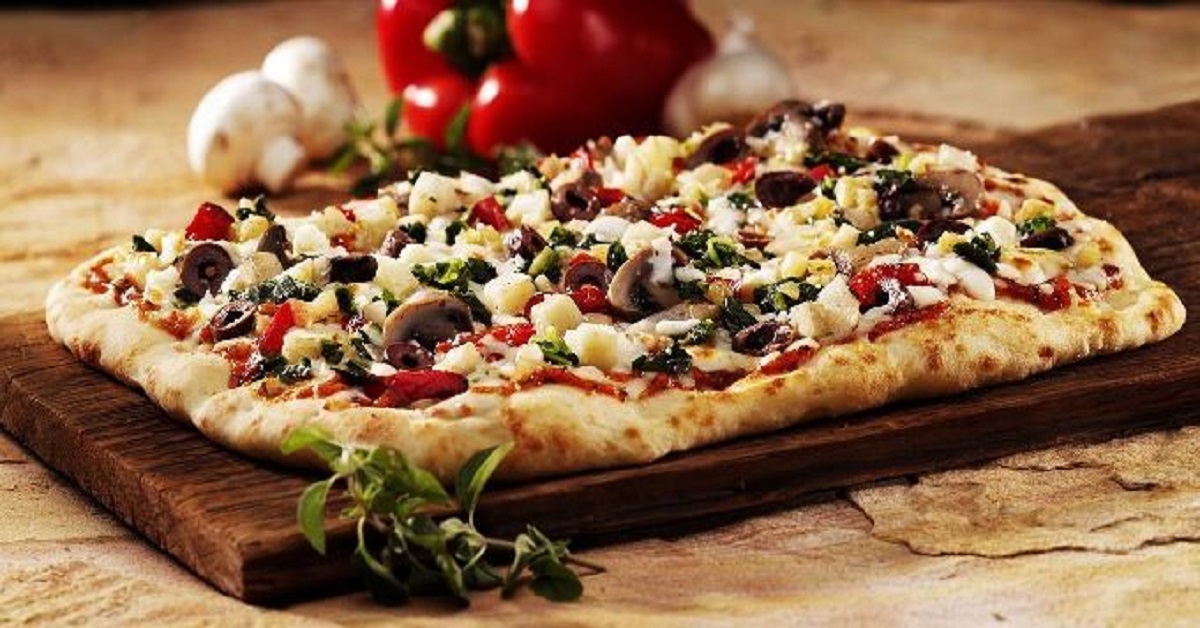 Who doesn't love pizza? Here is flatbread pizza recipe that tastes just as delicious and easy to make.
Go Mediterranean
Prep time: 10
Bake time: 5 mins
Serves: 2
Ingredients
60 gm eggplant, sliced
50 gm red pepper, julienne
50 gm green pepper, julienne
20 gm black olives, sliced
Salt and pepper to taste
Oregano sprinkles, as needed
10 ml extra virgin olive oil
20 gm feta cheese, crumbled
1 pizza dough ball (220 gm)
70 gm tomato sauce
90 gm mozzarella, shredded
Pinch of fresh oregano
READ ALSO: Recipe: Rose- Mint Ice Tea
Method
Season the sliced vegetables (eggplant, red and green peppers, black olives) with salt, pepper, oregano and olive oil. Grill all of the ingredients on a charbroiler or in the oven, as preferred. Once grilled, add feta cheese and extra oregano (you can never have enough oregano sprinkles!)
Set the oven temperature to 350°C.
Spread some flour on a clean surface and apply some more to the pizza dough ball. Use your fingertips to knead and flatten the dough. Keep the dough on the surface and roll, by hand or with a rolling pin, until 12 inches in size. 
Apply tomato sauce on the flattened dough (don't touch the edges). Sprinkle half of the shredded mozzarella over the tomato sauce and add all the grilled vegetables. Sprinkle the remaining mozzarella cheese on top. 
Place the flat bread in the oven, and bake for 3-4 min until crispy.
When done, remove from the oven and sprinkle over with fresh oregano. Spray extra virgin olive oil on the edges and serve.