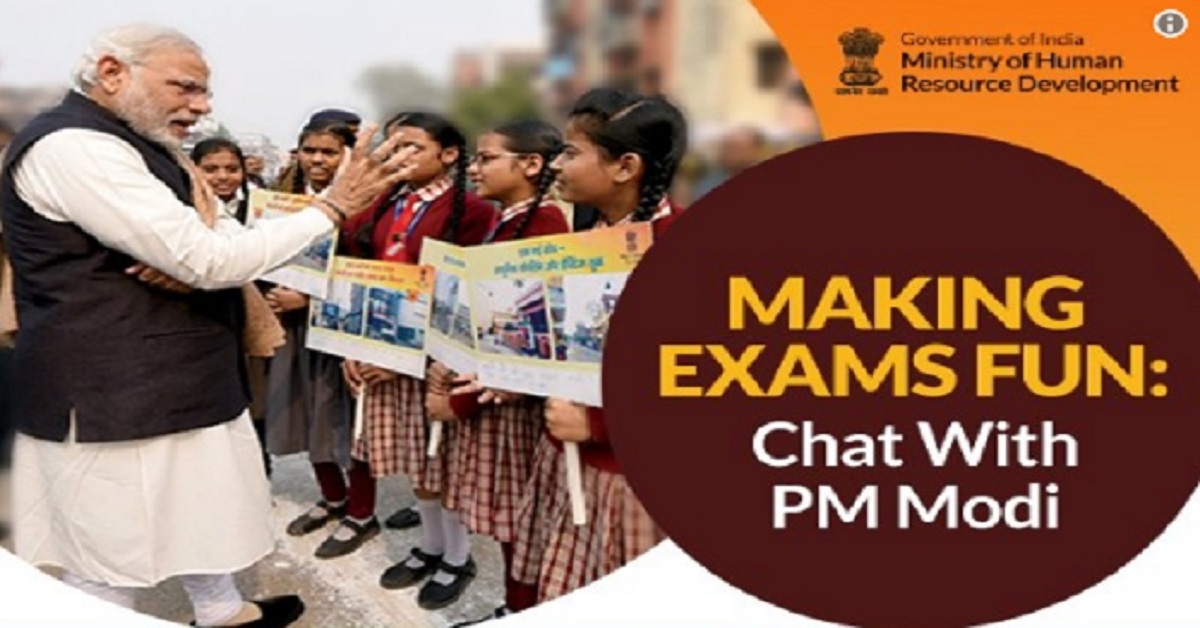 During exams, it's only natural to be worried and be pressurized. But students,  face your fears and keep calm.
Prime Minister Narendra Modi will hold an interactive session 'Pariksha Par Charcha' and discuss exam-related issues with lakhs of students from across the country, through a video conference from Delhi's Talkatora Stadium at 11:00 AM on Friday. Both state government and Central Board of secondary education (CBSE) had asked schools to make arrangements to enable students to view the interaction.
The CBSE has also directed schools to submit a report, including photos or a video of students hearing/viewing the live broadcast/ streaming scheduled from 10.30 am to 12 noon. Speaking to Times of India, Vipanjyot Sehedeva, principal, Army public school, Colaba said,"We have set up a webcast in the auditorium and will get as many students to view it."
Students can also interact with the Prime Minister via the Narendra Modi app, the MyGov website, or through social media by using the hashtag #ExamWarriors.
Human Resource Ministry said, "About 2,000 school and college students will attend the programme at Talkatora Stadium. Prime Minister Modi will advise students on beating exam stress and appearing for exams with a positive attitude."
READ ALSO: UP engages in strict measures to curb malpractices during exams
Taking to Twitter, BJP Delhi had posted,
PM @narendramodi will do 'Pariksha par charcha' with lakhs of students from across the country on 16 February 2018. Ask your questions on @mygovindia, Narendra Modi App and Social Media using #ExamWarriors. Be a a Warrior, not a Worrier! Download App at https://t.co/NhjlCJcWkY. pic.twitter.com/WgTp1zuC7s

— BJP Delhi (@BJP4Delhi) February 14, 2018
READ ALSO: Congress helps to allow Left stay in power in Tripura,says PM Narendra Modi
'Pariksha Par Charcha' comes two weeks after the Prime Minister launched his book titled 'Exam Warriors' that contains 25 mantras to help students face examinations without stress.  'Exam Warriors' is available in bookstores for Rs 100 only.
Last week, Prime Minister Modi had asked the students to share their thoughts on upcoming examinations and suggest stress-busting techniques through the Narendra Modi App and the MyGov App.
The students were also encouraged to ask questions on Twitter using the hashtag #ExamWarriors. The interaction comes two weeks after the launch of the 'Exam Warriors' book penned by Prime Minister Modi.
Nearly 10 crore students from across the country will participate in the programme. Around 10 students will get an opportunity to ask questions directly.