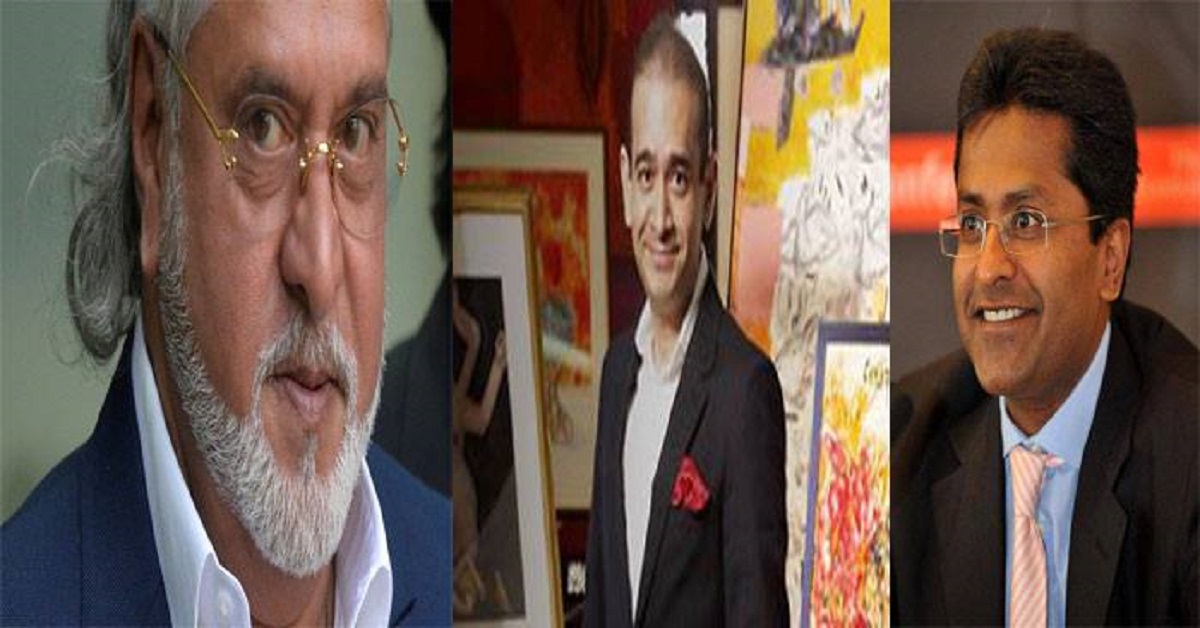 The Punjab National Bank fraud has hit the nation by storm. The main accused, jeweler Nirav, Modi along with his relatives and partner escaped from the country just a
few days before the CBI had begun investigations on the Rs 11,300 crore scam. The accused have reportedly secured billions in credit from overseas banks after obtaining
letters of understanding from PNB officials in Mumbai.
The shocking events, which led the government to revoke Mr. Modi's passport and announce that he will not be spared, has brought back to focus those economic offenders who fled the nation after committing serious financial crimes. Some of these major offenders are listed below:
1. Vijay Mallya

'The King of good times' Vijay Mallya is in self-imposed exile in the UK since March 2016. He has several cases in India. Mallya is facing a serious charge relating to his defunct Kingfisher Airlines defaulted on loans from various Indian banks amounting to a Rs 9,000 crore. Though a consortium of banks headed by the SBI approached the Supreme Court to prevent Mallya from going abroad, it was too late. Mallya is currently facing an extradition trial that can determine whether he can be forced legally to come back to India and face the courts.
ALSO READ: BREAKING NEWS! NIRAV MODI'S AIDES ARRESTED
2.Lalit Modi

The former IPL chairman has fled the country in 2010 after facing charges of tax evasion, money laundering and proxy ownership linked to the IPL. Mr. Modi, who is reportedly staying in London, is also facing a "blue corner" Interpol notice for breaching the FEMA rules from the Enforcement Directorate. Lalit Modi was expelled from
the BCCI in 2010 after he was accused of money laundering and rigging bids.
3. Deepak Talwar

Deepak Talwar is a corporate lobbyist who fled the country last year and is currently staying in UAE. Little is known about Mr. Talwar against whom five prosecution complaints were filed by the Income Tax department for allegedly receiving kickbacks worth $100 million in individual and corporate accounts controlled by him and his
family.
4.Sanjay Bhandari

Sanjay Bhandari is known to be a controversial arms dealer who fled the country after being alleged of violating the FEMA law and also for allegedly violating the
Official Secrets Act(OSA). The case came to light when agencies raided his company and found an entry of Rs. 16 crore and some sensitive official documents. Mr.
Bhandari, who was involved in the India Air Force's purchase of trainer aircrafts worth Rs 4,000 crores, fled the country in 2016 and is reportedly staying in London.