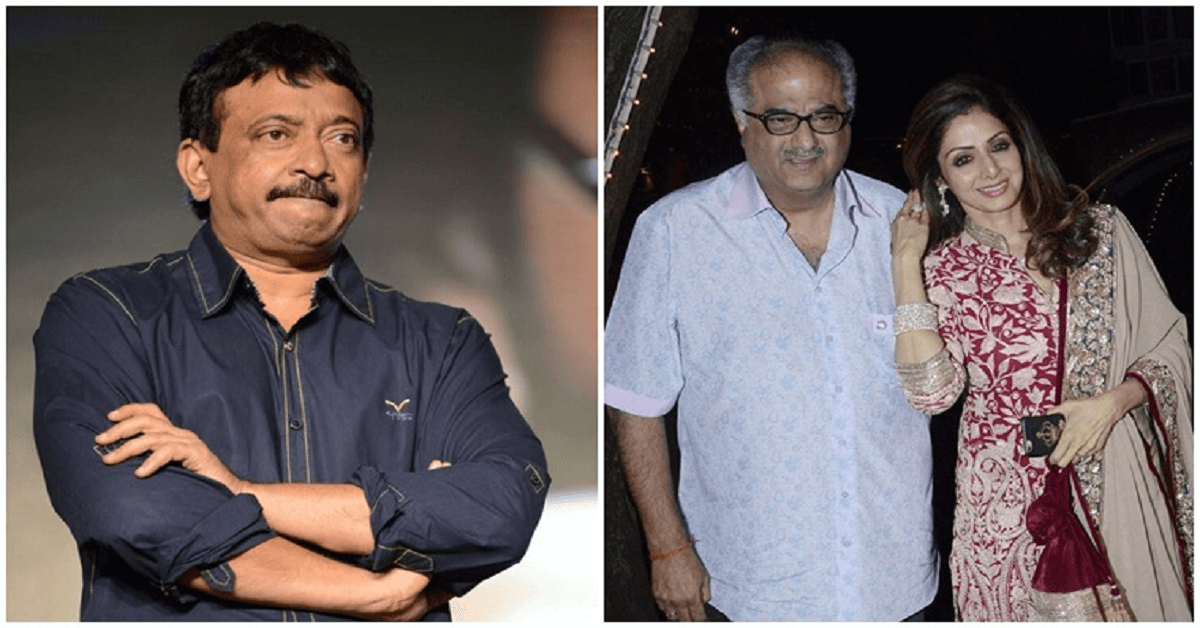 Sridevi, the Queen of Bollywood's untimely death at the age of 54 has sent ripples of shock across the nation.
She was in Dubai with her family to attend the marriage of actor Mohit Marwah. As per the reports she suffered cardiac arrest while she was in her hotel room. Though she was brought to the hospital she couldn't be saved.
Sridevi is survived by her husband, Boney Kapoor, and two daughters, Khushi and Jahnvi.
Biggest of the biggest figures from all the streams of life have expressed their condolence on her death and also expressed their shock over the death of the beloved actress. The list includes the likes of Prime Minister Narendra Modi, actors like Rajinikanth, Kamal Hassan to name a few.
But one celebrity who seemed particularly sad at the untimely demise of the lady superstar of Bollywood was Rangeela director RGV. He posted on Facebook saying how he hates God for "taking away" Sridevi.
It is not unknown to anyone that Ram Gopal Varma had a soft spot for Sridevi and had written about her at length in his book Guns and Thighs.
Also read: How Sridevi brought India and Pakistan closer; latest updates
He writes, "Her beauty and sex appeal were so overpowering that it took many films and many, many years for both the audience and industry to recognize the actress in her, who was first showcased in the most effective way by Shekhar Kapur in Mr. India. Even though her acting prowess was evident right from her debut film, her superstardom gave prominence only to her sex symbol image, which was so strong it blinded everybody to her tremendous talent."
He admired her so much that he would just stand before her house, looking at it and thinking why such an ethereal beauty lives in such a stupid looking house.