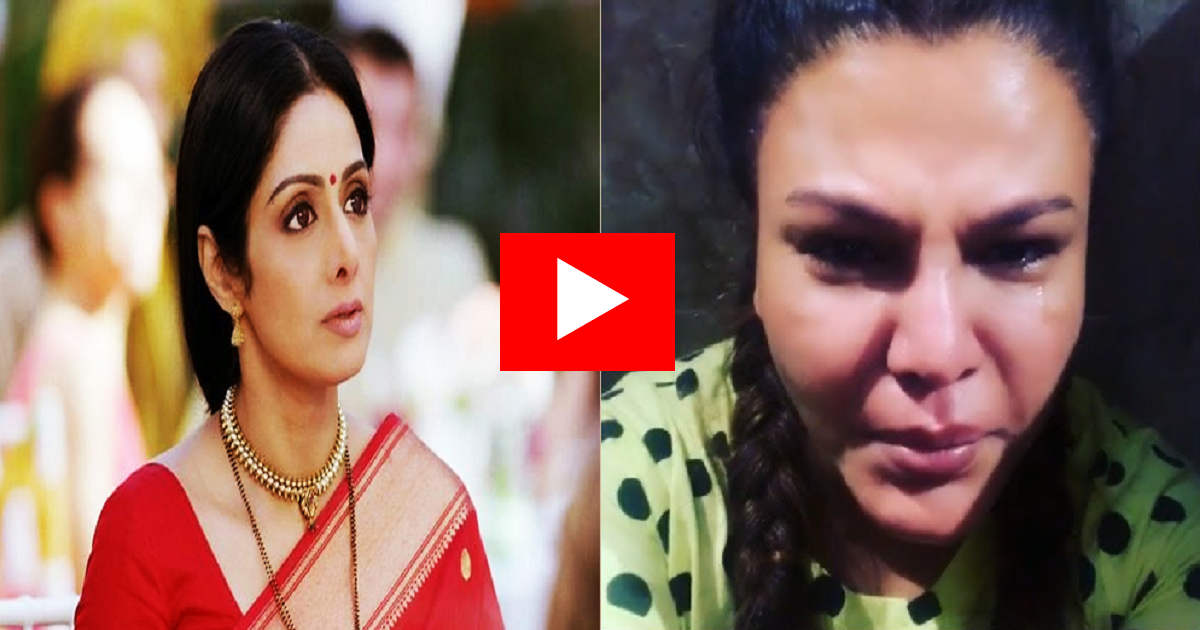 Rakhi Sawant gets trolled for sharing her over acting video after Sridevi's death -Watch Video
Rakhi Sawant is known for doing bizarre things. Her controversial statements on anything under the sun have got her in trouble umpteen times. Rakhi Sawant trolled for her 'tearful' video on Sridevi's sudden demise.
Rakhi Sawant always manages to grab eyeballs due to her controversial posts and statements. Recently, the former Bigg Boss contestant shared the picture of Sridevi's dead body, which angered fans and instigated them to leave loathsome comments for Sawant. She captioned the pic, "Although it's not known whether the pic is real or photoshopped (sic), and within moments of her posting it, hell broke loose as fans began trolling her for her indecent and insensitive post. Facing the wrath of her followers, Sawant thus pulled down the post, minutes after posting it.
Also Read : Social Media hysterically trolled Rakhi Sawant for her picture with `Hostages'
Many even threatened to report her account, if she didn't delete the post, while others called it a cheap publicity stunt. While one of them said, "People like #RakhiSawant should be boycotted for life and she should be slapped in her face! Sharing images of #Sridevi s dead body on social media is her new technique of gaining publicity! Cheap and bloody shameless!", another one said, "People please head over to #RakhiSawant s instagram page and report this clickbait and likes hungry demeaning piece of horse shit!" Ouch!!.
Reacting to legendary actress Sridevi's untimely demise, Rakhi shared a video where she can be seen crying incessantly. She got trolled for her video with people commenting things like 'you look scary' and 'you are too funny'.
Here watch the video of Rakhi Sawant:
The actress Sridevi passed away on February 24, 2018, in Dubai. While earlier it was said that she suffered a cardiac arrest, an autopsy concluded that she had 'accidentally drowned' in the bathtub of her hotel room.