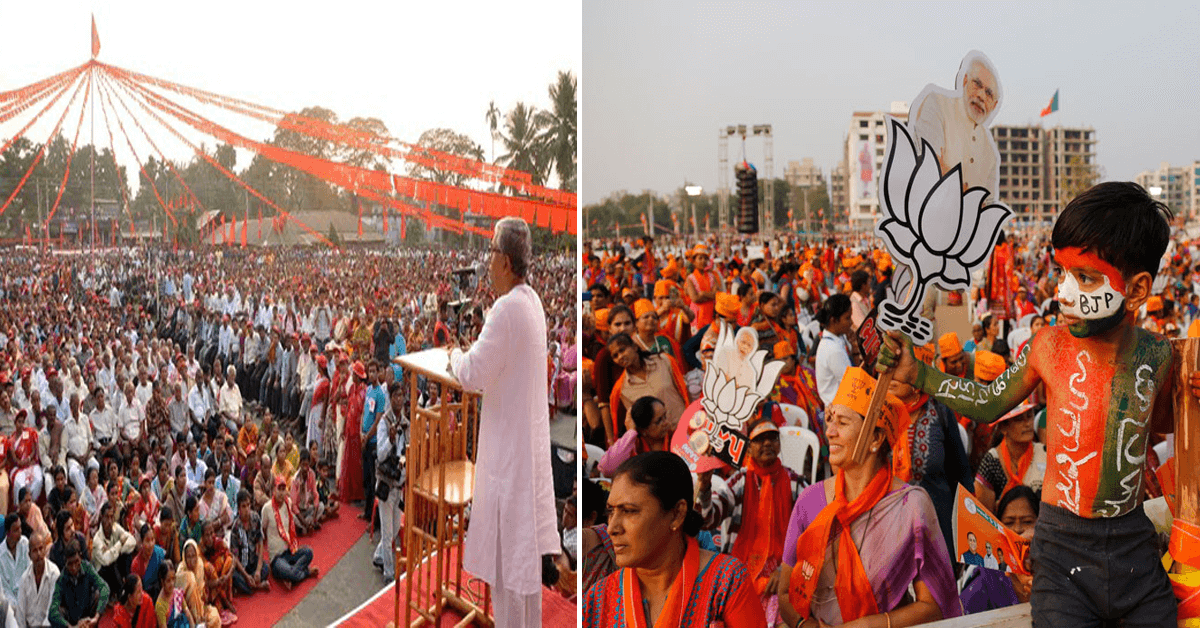 Some of the Exit Polls that were out regarding has predicted a huge victory for BJP in the Tripura Election. But this latest survey conducted by Tripurainfo.com claims that CPIM led Left government will remain in power in the state by winning 40-49 seats out of 59 seats there are. At the same time, BJP will only be able to win 10-19 seats. The survey also predicts a complete whitewash for both Trinamool Congress and Indian National Congress.
The survey also says that CPIM will be able to win 18-23 seats out of the 29 reserved seats for SC/ST.The survey also predicts 15-17 seats for the left front in the 19 reserved seats for Tribals. The survey was conducted among 30,000 voters spread across 300 polling stations.
Also read: Tripura, Meghalaya and Nagaland Exit Polls 2018: Predicts BJP triumph
Yesterday National Media predicted a huge victory for BJP in Tripura. JanKiBaat-NewsX has predicted that the BJP-IPFT alliance in Tripura will win 35-45 seats with a vote share of 51 percent.
While another exit poll by AxisMyIndia predicts 44-50 seats for the BJP-IPFT with a vote share of 49 percent and others may get 0-3 seats with a vote share of 11 percent.