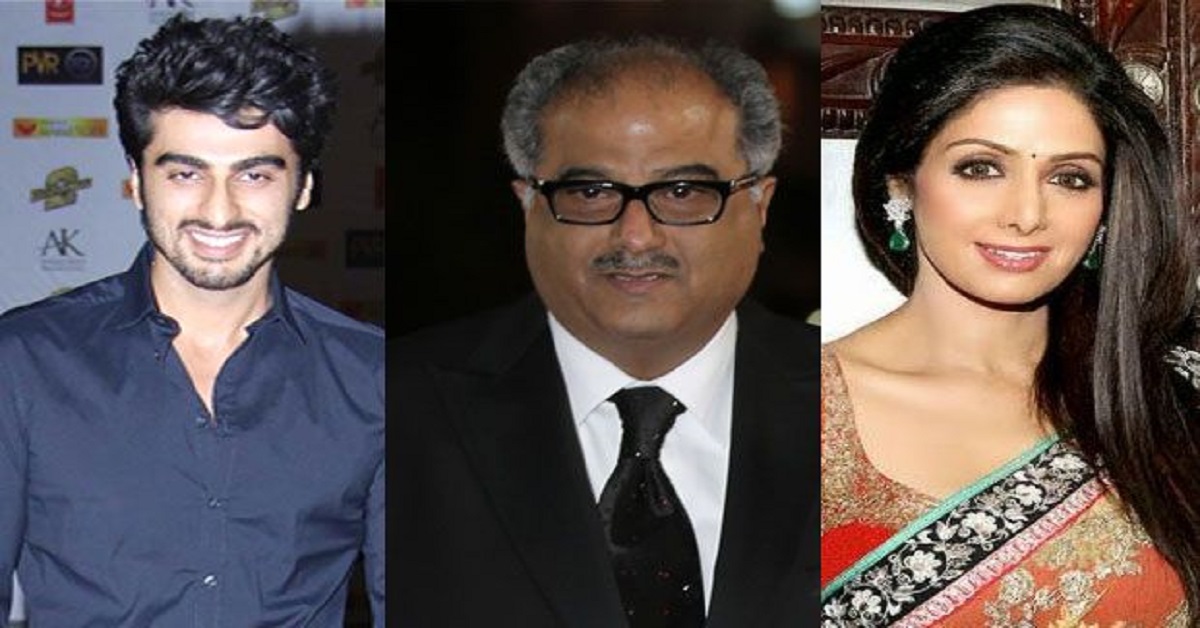 Legendary actress Sridevi has finally bid farewell to the world and after her cremation on Wednesday, her husband Boney Kapoor for the last time tweeted from her social media account Twitter. His words were too emotional while he thanked all those who were there to support him in that tough condition.
ALSO READ: Here is some new revealing from a friend about Sreedevi before her sad demise
The couples got married in 1997 and after that, they supported each other at all stages of life. Boney told that while he lost his friend, his daughters lost their mother. He also thanked his first wife's children Arjun Kapoor and Anshula Kapoor for their support during such a hard time.
Boney, who did not enjoy a great relationship with his son said- "I am blessed to have the support and love of Arjun and Anshula, who have been such pillars of strength for myself, Khushi and Janhvi. Together, as a family, we have tried to face this unbearable loss."
It must be noted that some years before, Arjun had openly admitted that he does not accept Sridevi as his mother. However, the young actor proved his love for his father when he was needed the most.