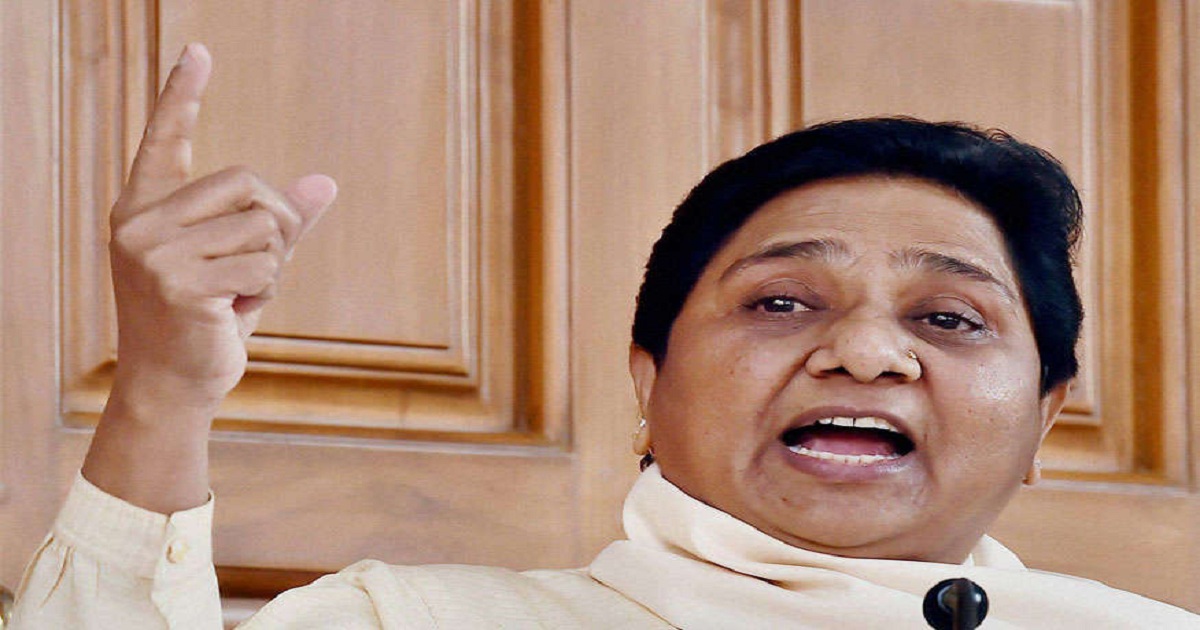 Lok Sabha elections 2019 : This is what Mayavathi says about BSP's political alliance in UP
Putting all speculations to rest, Bahajun Samaj Party (BSP) chief Mayawati on Sunday ruled out any alliance between her party and the Akhilesh Yadav-led Samajwadi Party for the 2019 Lok Sabha elections.
Addressing a press briefing in the Uttar Pradesh capital Lucknow, Mayawati said, "I want to clarify that BSP has not allied with any political party."
Also Read : Rivals BSP and SP will contest together to defeat BJP in by-polls
"All rumours about BSP ánd SP alliance in UP for 2019 Lok Sabha elections are false and baseless," the BSP supremo said.
However, she said that both BSP and SP have entered into an arrangement wherein the former will support the latter's candidate for the upcoming bypolls in Phulpur Lok Sabha and Gorakhpur assembly constituencies.
"We have not floated any candidate for Lok Sabha Phulpur and Gorakhpur by-polls. Our party members will exercise their vote to defeat BJP candidate," Mayawati said.
Hinting at a deal with Akhilesh Yadav's party, Mayawati said, "We have spoken to SP and have decided that we will support their Lok Sabha candidate during the voting and SP will support our Rajya Sabha candidate in return," she said.
"Transfer of votes from SP to BSP and the vice-versa for Rajya Sabha and Vidhan Parishad elections to decimate BJP does not imply any electoral alliance between the two parties," Mayawati said.