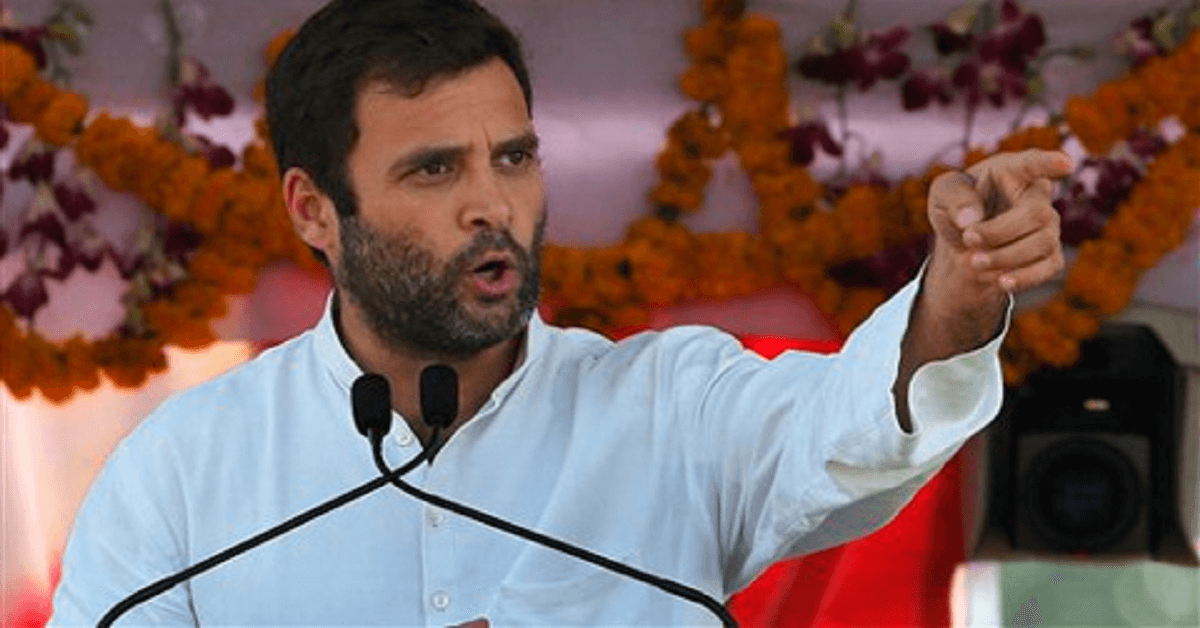 Congress chief Rahul Gandhi on Monday accused BJP of 'usurping' power through a proxy in Meghalaya, using big money to create 'opportunistic alliance'.
Meghalaya threw up a fractured mandate on Saturday with the ruling Congress emerging as the largest party, marginally ahead of its rival, the NPP, an ally of the BJP at the Centre and in Manipur.
The Congress bagged 21 seats in the 60-member Assembly, eight less than the last elections. The NPP came second with 19 seats in its kitty.
Also Read: Finally, Rahul Gandhi opens up about defeat "Accept People's mandate"
The BJP, which drew a blank in the last elections, got two seats. The United Democratic Party (UDP) won six seats while its alliance partner the HSPDP won two seats. The People's Democratic Front (PDF) bagged four seats, the Nationalist Congress Party (NCP) and the Khun Hynniewtrep National Awakening Movement (KHNAM) and three Independents got one seat each.
He submitted a letter of support from 34 MLAs – 19 of the NPP, six of the United Democratic Party (UDP), four of the People's Democratic Front (PDF), two each of the Hill State People's Democratic Party (HSPDP) and the BJP, and an Independent.
The Congress could not garner the support of regional outfits to cobble together a coalition government. Top party leaders Ahmed Patel and Kamal Nath rushed to Shillong to talk to regional parties but to no avail.
Meanwhile, earlier on Monday, breaking his silence on the party's defeat in three Northeast states, Rahul said he respected the mandate of people in the region and was committed to winning back their trust.