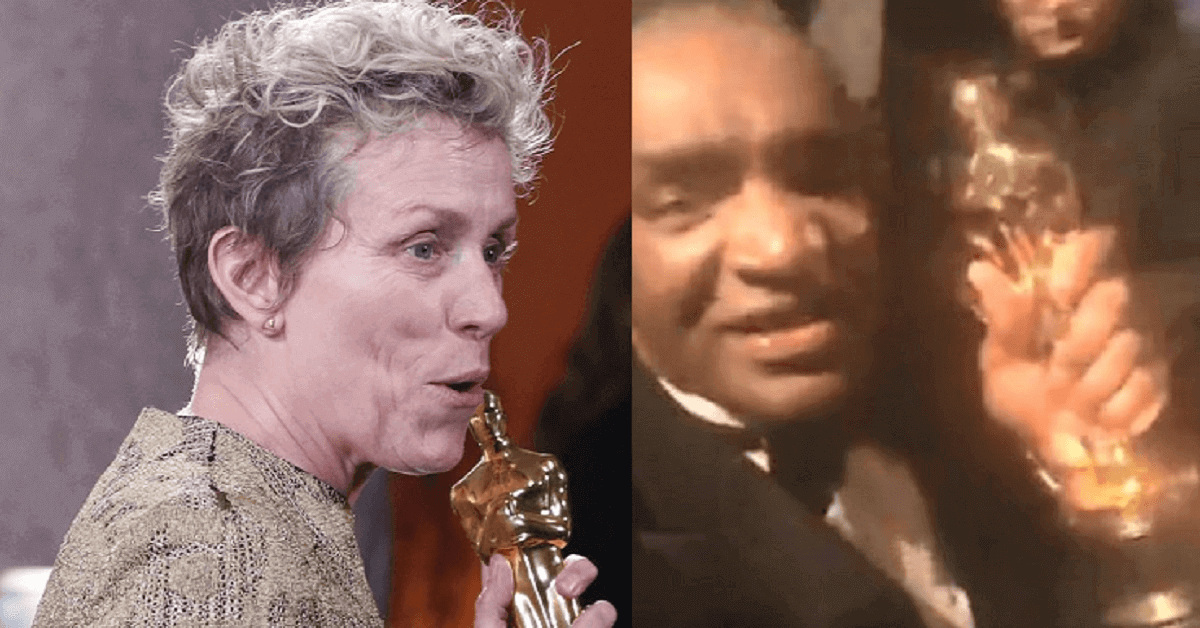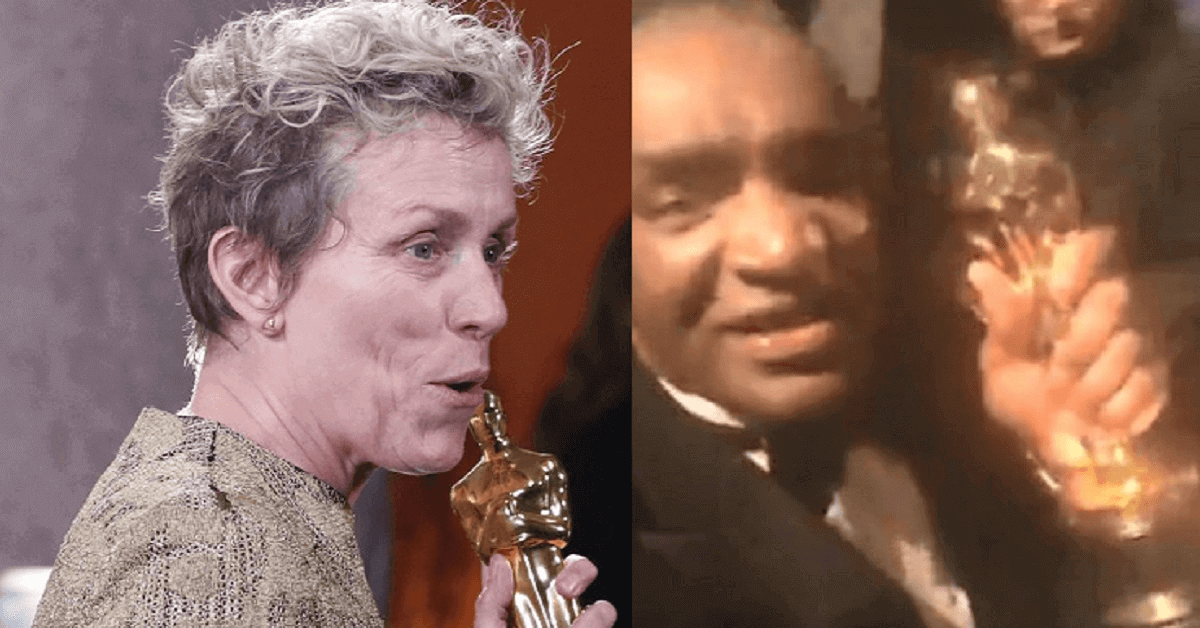 The Oscars on Sunday was an eventful function with the colors coming back to the red carpet after a tumultuous year.
But did you know that the Oscar was stolen from the after party?
Like a scene from a Hollywood caper film, a tuxedo-clad photographer foiled another man's alleged attempt to make off with Frances McDormand's Oscar from an official Academy Awards after-party.
Los Angeles police said party-goer Terry Bryant was arrested on a grand theft charge and was being held on $20,000 bond.
Bryant was arrested after McDormand's Best Actress Oscar went missing briefly at the lavish Governor's Ball party in Hollywood, where Academy Award winners have their statuettes engraved following the annual ceremony.
READ ALSO: Oscars remembers Bollywood actress Sridevi; India teary-eyed
McDormand, 60, won the award for her role as an angry, grieving mother in Three Billboards Outside Ebbing, Missouri.
"I lost my Oscar," the two-time Oscar winner said, shrugging her shoulders as she left the party, according to video recorded by a national news channel.
The channel's video captured Mr. Bryant leaving the ball holding the Oscar and saying, "We got it. We did it. We did it. I got to go."
The Los Angeles police department said in a statement that the photographer, who they did not identify, grew suspicious when he failed to "recognize Bryant as a recipient from the awards show".
He followed Mr. Bryant out of the party "and without any resistance from Bryant took the Oscar from him," the statement said.
It was not clear how Mr. Bryant took possession of the Oscar, or in what capacity he was attending the event, but police said he had a ticket.
Mr. Bryant also posted a video on social media of himself at the event holding an Oscar statuette and telling other guests he was a winner.
READ ALSO: Best to worst dressed film celebrities during this year's Oscar!
"After a brief time apart, Frances and her Oscar were happily reunited. They celebrated the reunion with a double cheeseburger from In and Out," McDormand's representative, Simon Halls, said in a statement, referring to the California fast-food chain.
Mr. Halls did not say whether McDormand planned to press charges
Before McDormand retook possession of her Oscar, the news agency's photographer saw an Academy official at the Governor's Ball hand the recovered statuette to best actor winner Gary Oldman to return to McDormand.
Oldman posed for photos with the two Oscars but returned McDormand's to officials because the actress had already left the ball.