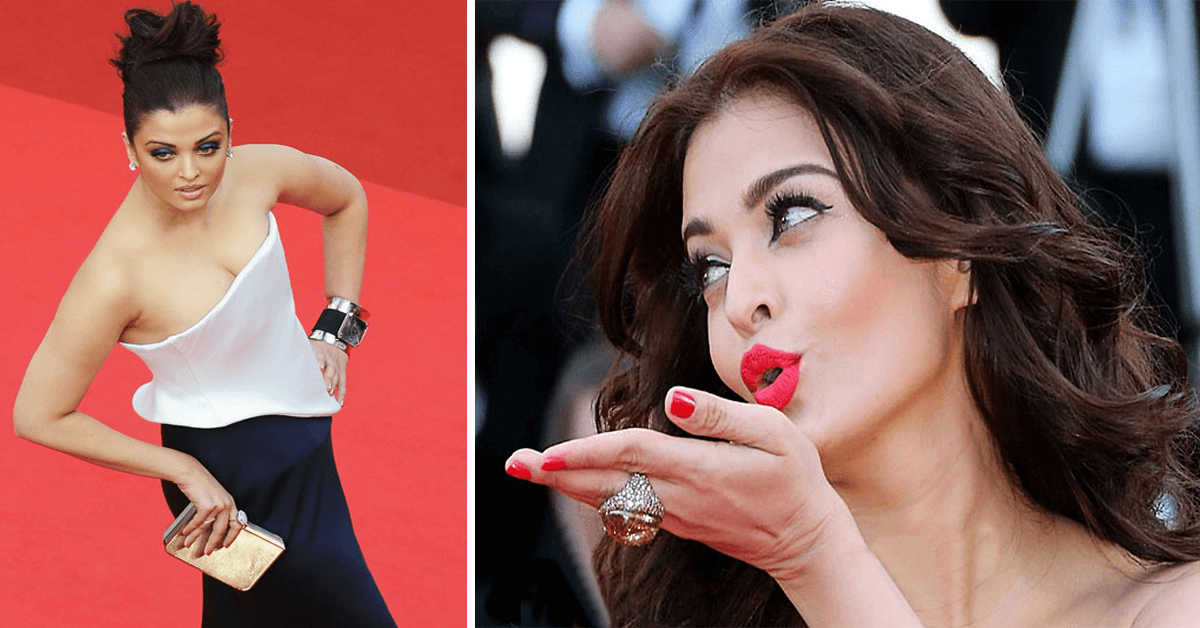 Indian Cinema being the worlds largest film industry has garnered a lot of appraisal over time. Bollywood is not bound to India, it has set its roots firmly in the hearts of people around the globe.
Here are such actors who have made India proud by winning coveted awards on international platforms.
Anupam Kher

For his contribution to the field of art and cinema, the legendary actor was presented with the 'Honoured Guest' award by the U.S state of Texas.
Priyanka Chopra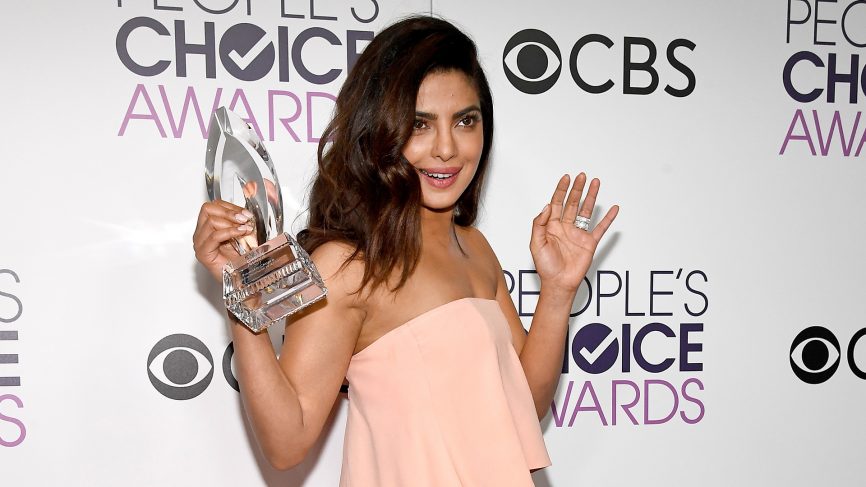 Our very own 'Desi Girl' and now a global superstar Priyanka Chopra, has been making a lot of strides. The extremely diligent and versatile actress showcased her brilliance in 'Quantico' and won the People's Choice Award for Favourite Actress in a New TV Series for her role as Alex Parrish.
Amitabh Bachchan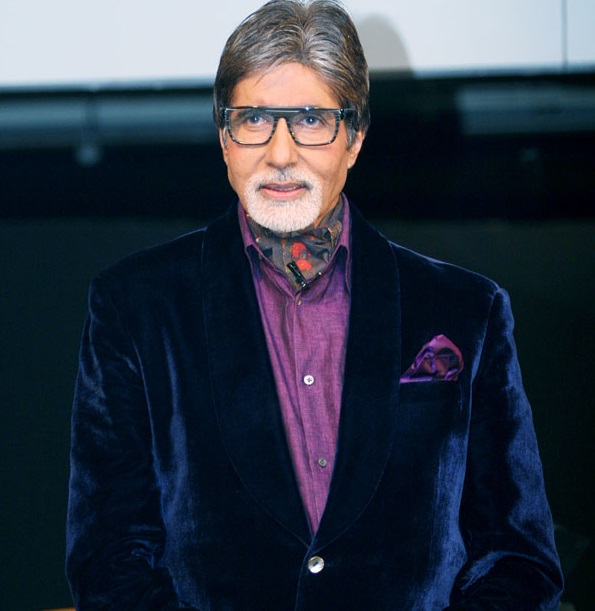 Amitabh Bachchan, a living legend is nothing less than the pride of India. Bachchan has been awarded France's highest civilian honor The Knight of the Legion of Honour. Adding on to which he has won the Actor of the Century award at the Alexandria International Film Festival in Egypt and was honored with the Lifetime Achievement Award at the Asian Film Festival in 2010.
Aishwarya Rai Bachchan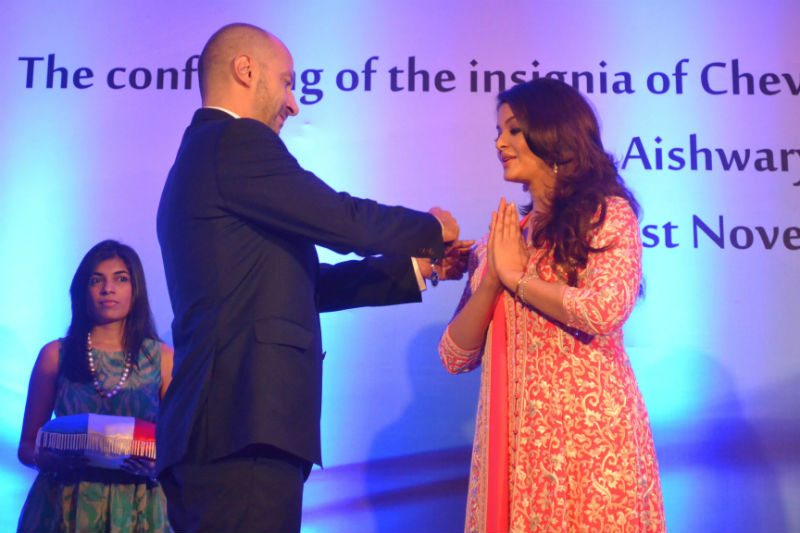 Routing from Senior Bachchan to bahu Aishwarya Rai Bachchan, the most beautiful woman around the world had already garnered immense appreciation for bringing India the Miss World crown. Aishwarya Rai Bachchan has also won France's second-highest civilian honor, Ordre des Arts et des Lettres (Order of the Arts and Literature) for her exceptional career.
Shah Rukh Khan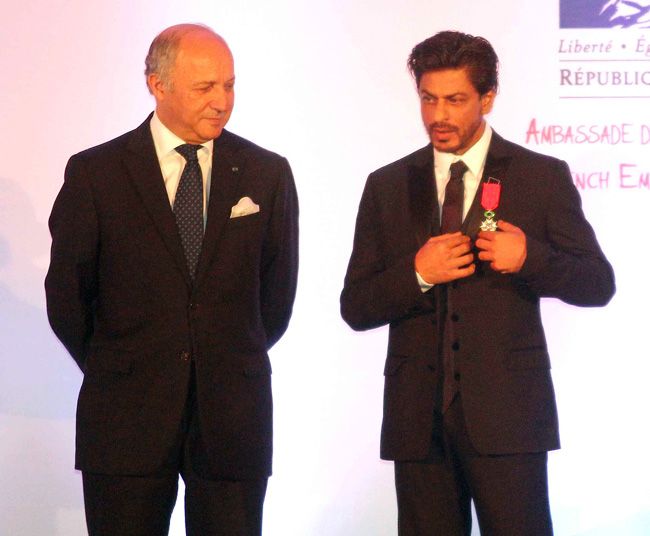 The undefeated superstar, Shah Rukh Khan has a fan following that one can't even imagine of. His wit, his charm, and astounding acting have kept behind many other international and renowned Indian celebrities. Shah Rukh Khan is a coveted awardee of France's highest civilian honor, The Knight of the Legion Honor for his cinematic career.
Also Read: These are the Bollywood celebrities who were Engineers before they became famous stars
Irrfan Khan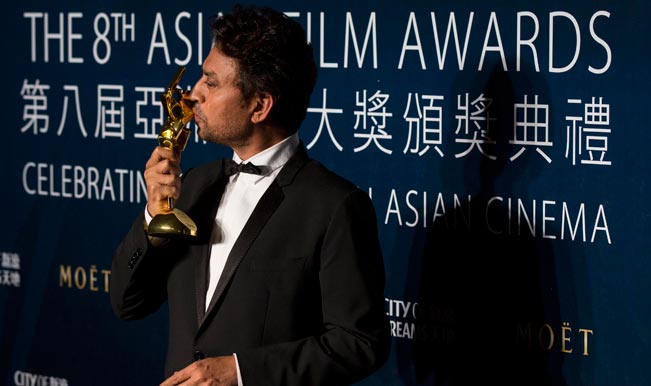 Another maestro who has changed the way the world looks at Indian cinemas is Irrfan Khan. From his first ever film 'Salaam Bombay!' to the very entertaining 'Hindi Medium' he has proven his brilliance at work. Irrfan has won the Asian Film Award for Best Actor in 2014 for his role in 'The Lunchbox'.
Rajkummar Rao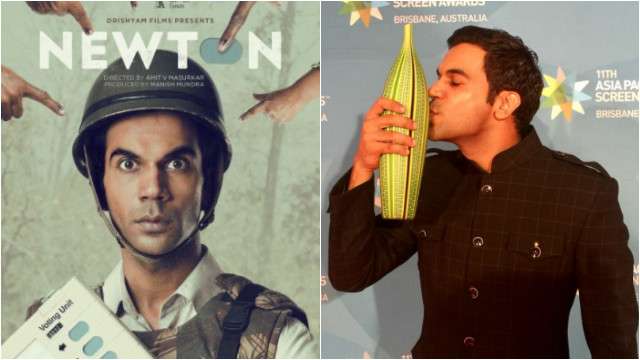 Rajkummar Rao who was once considered as an underdog, blew everyone away with his performances in films like 'Shahid', 'Trapped', 'Bareilly Ki Barfi' and 'Newton' has proved that he's here to stay and how! Rajkummar Rao won the Best Actor award at the Asia Pacific Screen Awards for his performance in 'Newton' and dedicated the award to his mother. 
Radhika Apte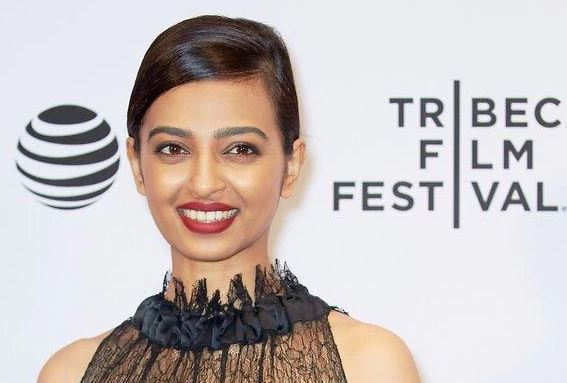 Another artist who went unnoticed in the initial years but eventually showcased her distinction is Radhika Apte. After her bewildering performance in 'Phobia', she managed to hoard a huge set of admirers. Radhika Apte got the world talking about her performance in her film 'Madly'. Radhika won the Tribeca award for Best Actress in the International category for the role.
Madhubala

A leading American newspaper recently paid homage to her. To honor her they wrote her obituary. The actress who was often compared to legendary actress Marilyn Monroe was profiled for the newspaper.