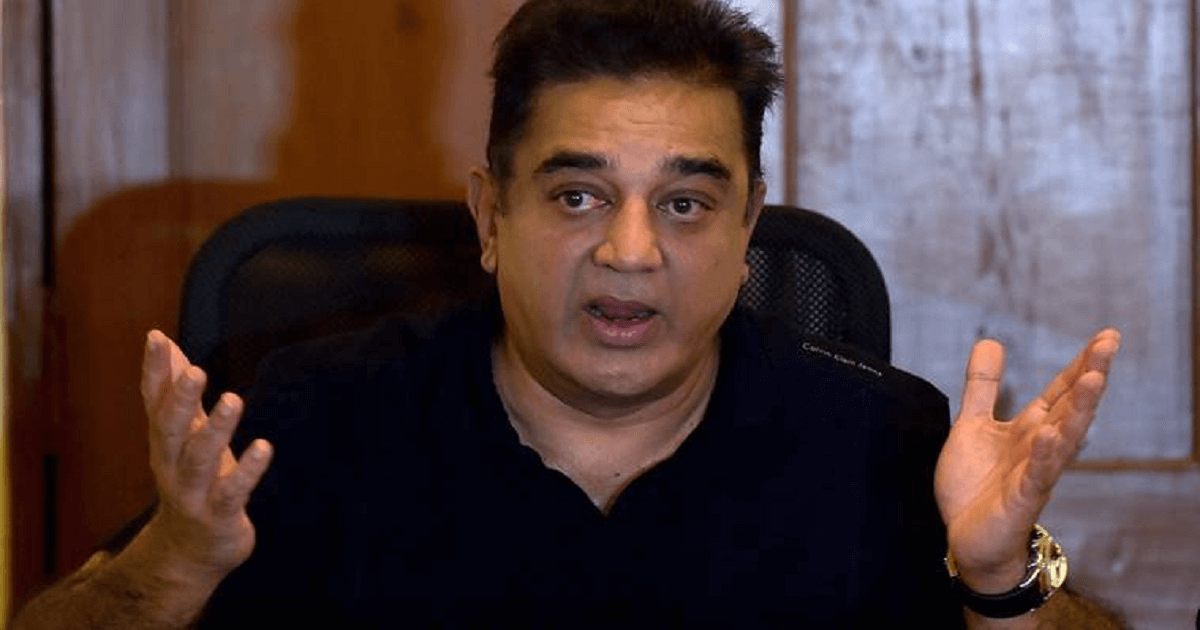 Actor-turned-politician Kamal Hasan has come out criticising the NDA government at the centre for its policies such as Goods and Services Tax (GST) bill and the notes ban move.
The veteran actor was addressing a press conference at Chennai on Sunday when he expressed his disappointment at the Central government.
Kamal Hassan also agreed to Congress president Rahul Gandhi's opinion that demonetisation should not have been implemented. He said, "I would somehow support this (Rahul's statement)." Hassan, who intends to bring about a "qualitative change" in Tamil Nadu through his newly formed political party 'Makkal Needhi Maiam', said that he too thinks that the note ban and GST had a negative impact on the country's economy.
ALSO READ: You Will Be Surprised To Know What Happened After Kamal Hassan Launched His Party Website
Earlier, Congress chief Rahul Gandhi had said that demonetisation was not a good initiative as it caused major damage to the country's economy. "If I was the Prime Minister, and someone had given me a file with demonetisation written on it, I would have thrown it in the dustbin," he said.
Kamal Hassan further also took the opportunity to ridicule the rumours about him associating with the Christain missionaries. "They say I am funded by Christian missionaries. I can only laugh about it as it is not even a sensible argument," he said. Hassan also pointed out that the condition of women in the country is worsening day by day. "I visited so many houses in (Thekkady) Periyar and found so many incidents taking place against the women," Hassan said.