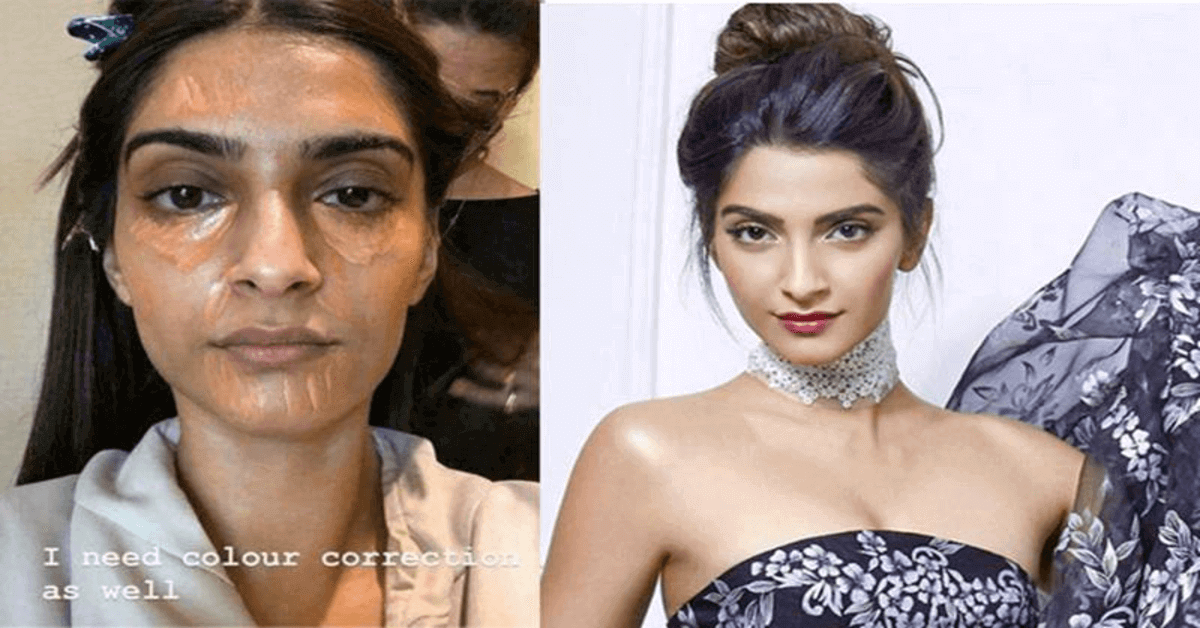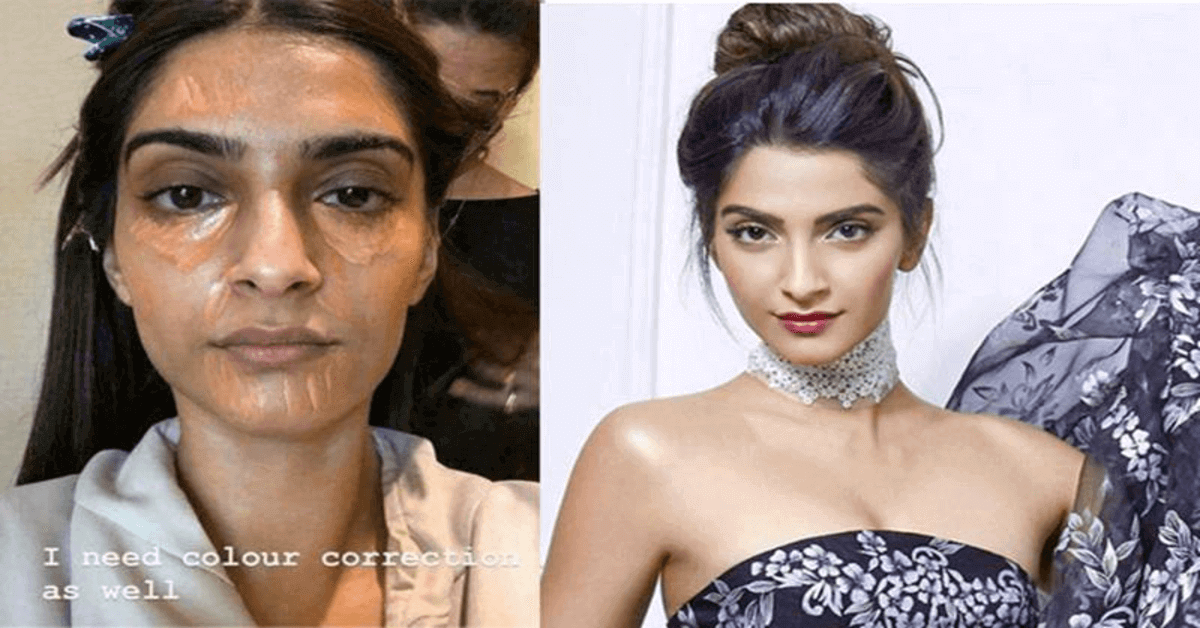 What does being beautiful mean? Is it being stick-figure zero-sized? Or being curvy with well-endowed assets? Or is it neither of these?
The phrase that beauty is in the eye of the beholder—how true is it in the current society?
If indeed beauty lies in the eye of the beholder, then why is it that a cosmetic product is modeled by a Barbie doll?
The idea is not only to sell the product but to make every woman jealous of her. Every man wants her, at least someone like her. So, the pressure of becoming like her is obvious.
Let's take a look at beauty means to certain people.
READ ALSO: Beauty Hacks: How to Get Rid of Dandruff
You're not good enough?
Journalist Sahiba Khan was a teenager when she saw Kareena Kapoor in Kabhi Khushi Kabhie Gham. While she was awestruck with Bebo's charisma on and off-screen, she also started having the conviction that she was not pretty enough.
"By the time I was 21, I had quietly accepted the fact that nothing can make me like an Alia Bhatt, or a Kapoor, or a Katrina Kaif," Khan says adding, "Never had I realised the amount of efforts, money, and Photoshop required to make these women so flawless, bleached and thin!"
Dr. Geetika Mittal Gupta, Founder & Medical Director -International Skin and Anti Aging Centre, believes the concept of beauty has changed over the years. "Since childhood, a girl would keenly wait for people around to compliment her on her looks rather than on her intelligence or behavior or other characteristics," Dr. Gupta says.  "Media, in addition, adds to the process where beauty gets further defined as being fair, size zero, flawless complexions and so on."
"I often tell my patients to "be your own kind of beautiful"; your moles or curly hair are sometimes what makes you YOU."
According to holistic wellness expert Prameet Kotak, everyone aspires for a size-zero figure and take extreme measures to achieve their goal nowadays. "This desire to look perfect has been inculcated and influenced by one's thinking right from a young age," Kotak says. "There are a number of factors causing this extreme need pressure and need to obtain the perfect look such as – peer pressure, social media influence, comparisons, jealousy and so on."
"This brings about a series of emotional issues like "I am not good enough" and "why me." Left unattended, it becomes a deeper issue, usually affecting more the mental than the physical being," he adds.
Sonam Kapoor penned an article where she spoke about the kind of effort and money it takes to look pretty
READ ALSO: Beauty Hacks: Tips and Tricks To Get Rid Of Acne
The pressure to look good
While Mumbai-based model and actress Ananya Dutta agrees that there is pressure to look good, she believes it is not only external but also internal. "There is a question of vanity," Dutta says, "Once you're there, you get so used to people saying you look good, you look young etc. You want to maintain it. You get scared of losing work. In addition, you are scared of losing self-confidence." Dutta also points out that the glamour industry is an aspirational profession.  "For decades, people have wanted to become like their favorite stars."
Kotak believes looking good should come from within. "Being aspirational and wanting to be fit is a good thing but one needs to understand that losing inches is not the be all and end all. You may look fit and in shape but your internal health might not be at its optimum, but if your internal health is at its optimum, you will definitely look and feel the best you are."
Body or mind?
Fine art nude artist Dr. Kristna Saikia's views are in the same line with Kotak's. When the model and actress performs in front of the camera, she goes in a transcendental state. She believes people should feel attractive. "I feel and I know that I am an attractive person," Saikia, who is also a spiritual healer, says. "My mind vanishes and I am more connected to my energy body. So, the physical form of my body becomes only a medium to emote or express."
However, not everyone is bothered about inner beauty anyway. According to Dutta, things are changing because movie stars are endorsing beauty products more than ever. "The look-good industry is booming. As more movie stars keep promoting beauty products, there is a commercial pressure on the consumer to look like them."
READ ALSO: Beauty Hacks: How To Get Get a Flat Belly in 10 Minutes?
The Magician and the Hat-trick
Not everyone is naturally beautiful. Yes, we know the quote about the eyes of the beholder and all. But, there is something called the industry standard. The industry wants to see the perfect body without any flaws. Both Dutta and Saikia endorse going for artificial ways like cosmetic surgery and Botox to improve your looks. "If you can afford it, why not?" Dutta wonders.
"The audience wants to see artists in any genre in good shape," Saikia says. "That's what their ideal idea about perfect beauty is all about. So most of the artists are under pressure to look good, be fit and enhance their beauty."
And, when you can't afford a cosmetic surgeon, you can safely bank on Photoshop. According to retouching artist Manjunath Meherwade, everything from the skin tone to eye color can be modified to suit the industry standard. "We're asked to make the eyebrows thinner and the eye-color lighter or darker, according to the requirement," Meherwade says.
"The body should look proportionate. If there is any flaw that makes the look incomplete, we can modify it accordingly. Unlike what people may think, there is no such pressure for the model to have fair skin. But, the skin should be flawless without any scars or blemishes," Manjunath says. "If she doesn't, we are here."
Even if you don't have a friend who can do wonders with Photoshop, you can easily look like a celebrity now, with thousands of filters available on your phone.
READ ALSO: Beauty Hacks: Hacks without Make-up
Eyes of the beholder
There is nothing wrong with trying to look good. The problem starts when everyone follows the same yardstick to judge beauty. Many wonder how there can be only one standard definition of beauty when there are so many body types are around. Not every woman's beauty can be measured in the 36-24-36 zone.
Bollywood celebrities like Sonam Kapoor, Priyanka Chopra, and Deepika Padukone have started being vocal about the objectification of women. "Images of perfection are being sold where we make ourselves the product," Sahiba believes.
So what is your concept of beauty? The artificial one or the inner and spiritual one?
Let's break the cosmetic industry standard & be beautiful the way we are.