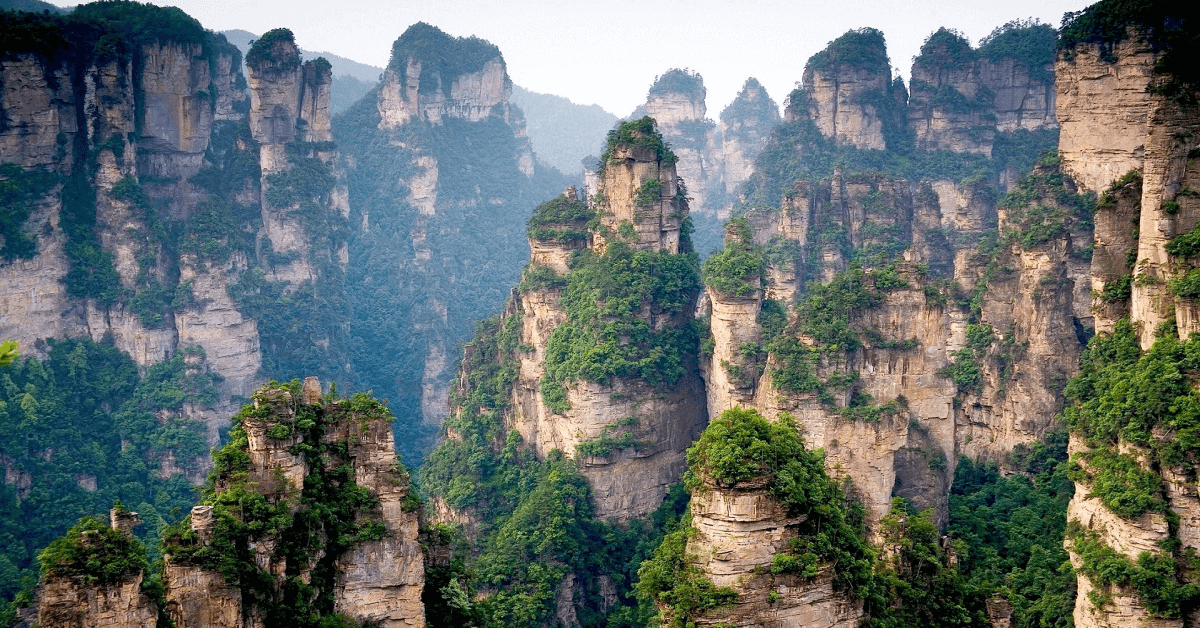 Located in the northwest of Wulingyuan Scenic Area, Tianzi Mountain makes up a 'golden triangle' along with Zhangjiajie Forest Park and Suoxiyu Valley. The range undulates 40 kilometers and covers an area of 5400 hectares. There are not just beautiful landscapes, but also simplicity, peculiar folk custom and local folk food of special flavor awaiting the arrival of visitors.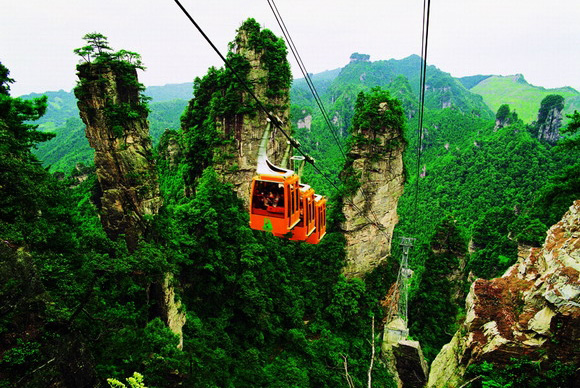 Also read: Places you should visit at least once in your lifetime: Coorg, Karnataka
The landscape here varies in different seasons and also in one day, which makes Tianzi Mountain a very interesting destination.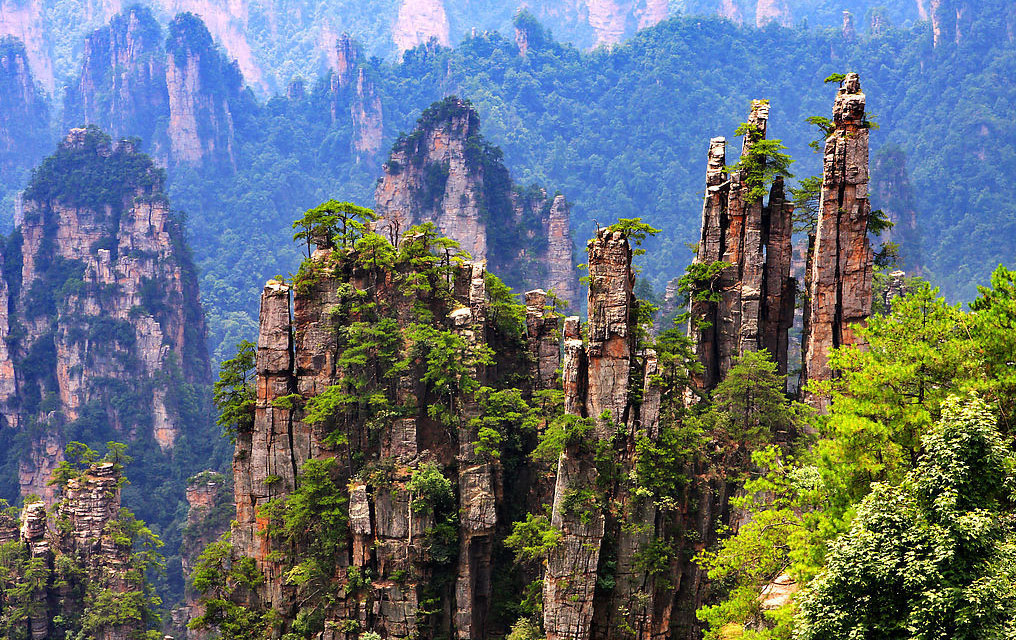 Sea of clouds, sunrise, snow-covered peaks in winter and wavelike rocky peaks are the four most splendid sights of Tianzi Mountain. Major attractions in Tianzi Mountain Nature Reserve include Shentang Gulf, Imperial Brush Peak, Fairy Offering Flowers, Helong Park and Fields in the Air. All that and more awaits tourists to explore.