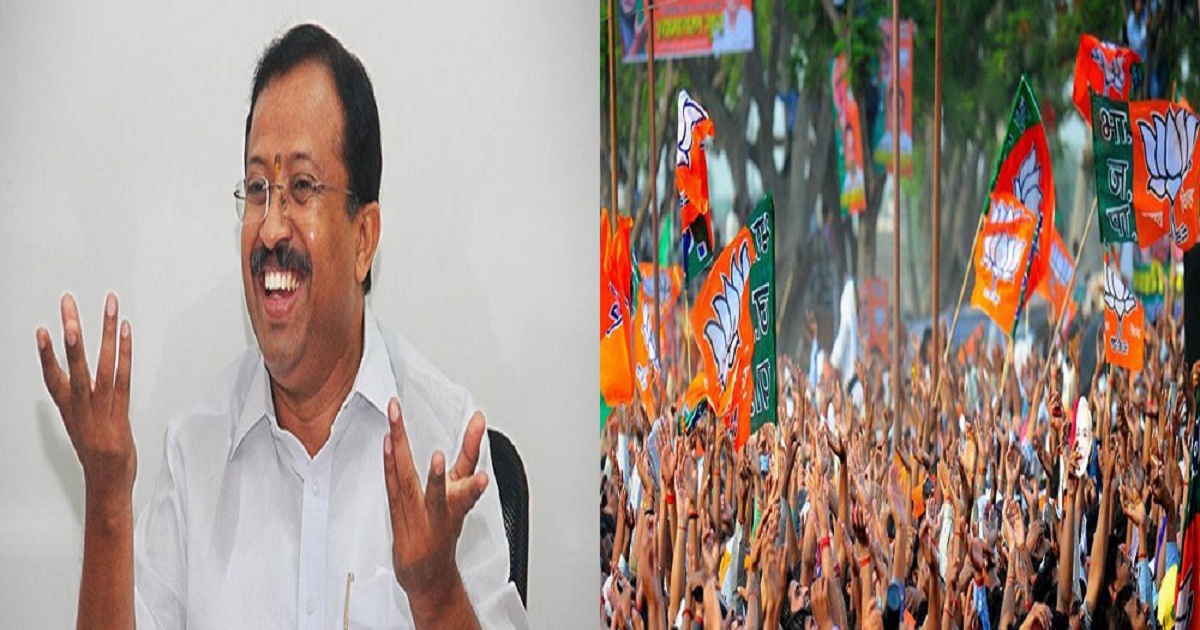 BJP aims to win Kerala Assembly polls in 2021,says Muraleedharan
Former Kerala BJP president V Muraleedharan, who was elected unopposed to the Rajya Sabha from Maharashtra on Thursday, said his party is aiming to win the 2021 Assembly polls in his home state.
Talking to reporters, Muraleedharan said Kerala is the last bastion of the Left, and the BJP is working towards winning it in 2021.
Also Read : BJP hopes to win in Chengannur while V Muraleedharan gets elected as Rajya Sabha member
"In the last elections, the BJP secured 16 per cent votes," he noted .
He was thankful to the BJP leadership for nominating him from Maharashtra, a state which has given leading lights in political and social spheres, he said.