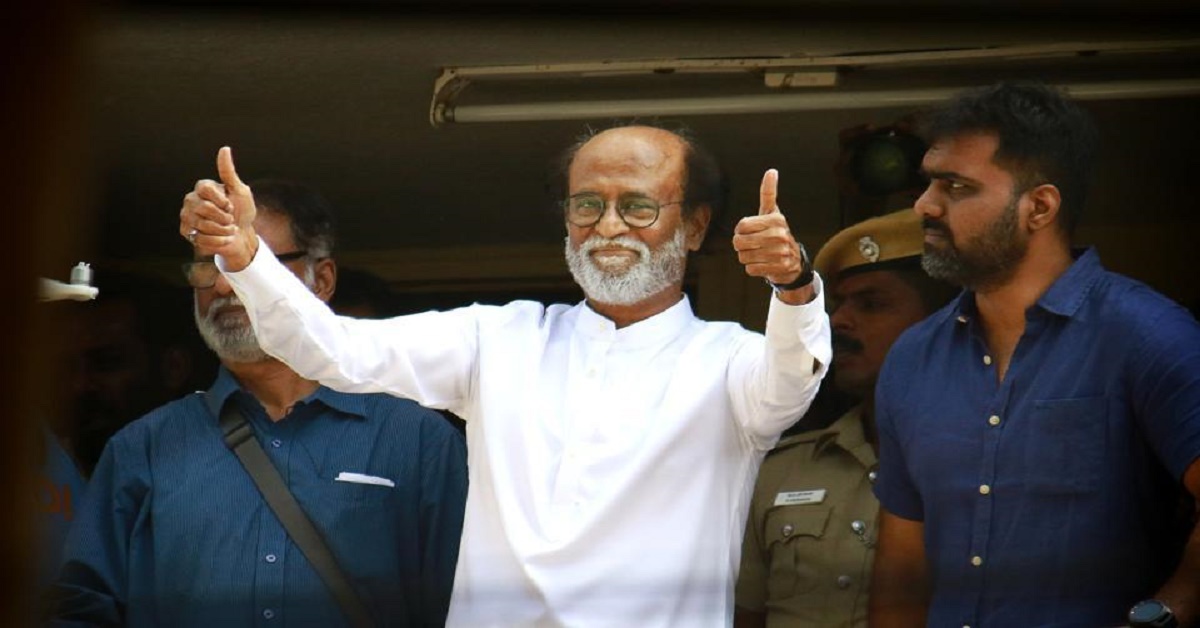 Superstar Rajinikanth, who will soon venture into politics, has finally opened up about the criticism raised against him by fellow actor and politician Kamal Hassan. The superstar, who is currently in Rishikesh, said that he has not yet become a full-time politician.
When asked about his reaction against Kamal Hassan's criticism that Rajini was not speaking up on political issues, he said, "I have not become a full-time politician. I have not announced my party. I don't want to talk anything about politics now," the actor said. Reportedly, the actor will be in meditation for a few upcoming days.
ALSO READ: Rajinikanth'S Next Mission After Himalaya, Off To This Place
Earlier, Kamal had said that he will only criticise Rajinikanth's political ideology and not Rajinikanth the person. "After Rajinikanth starts his political party and announces his ideology if we have any criticism for it, we will be tough with it and if we have an appreciation for it, we will be open about it," Kamal said.
Rajinikanth, who is on a spiritual journey, made it clear that this journey has nothing to do with politics. It must be noted that the superstar is a frequent visitor of the Himalayas. "This is not the first time as I have come here many times. Spiritualism is to realise oneself," he said.