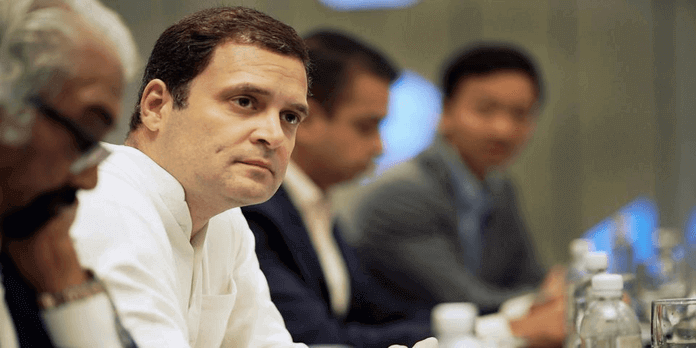 Congress president Rahul Gandhi on Sunday once again attacked the Narendra Modi government over its implementation of the Goods and Services Tax. He even took a jibe at the GST by referring it as 'Gabbar Singh Tax' in twitter.
The Congress chief tweeted, "Modiji, the terror of Gabbar Singh Tax is now globally acclaimed. The World Bank says it's the 2nd HIGHEST in the WORLD and one of the MOST complex." He ended the tweet with a hashtag 'ModiTalksNoCanDo'.
ALSO READ : Rahul Gandhi will be the next PM , says Siddaramaiah
Former PM Manmohan Singh too attacked the central government's economic and foreign policies. He said, "The BJP-led government messed up the Indian economy. The ill-considered demonetisation and hastily implemented GST have destroyed small-scale enterprises."
The former Prime Minister was backed by former finance minister P Chidambaram who remarked that only Congress will be able to save the country from the economic crisis. "Only Congress party can take the country out of the economic crisis. I'm saying this not because of arrogance, but because we have done it before and can do it again. It's the biggest achievement of Dr Manmohan Singh that 14 crore people were lifted out of poverty. BJP government pushed people into poverty. The number of people below poverty line went up. It's the greatest disservice BJP government did to people of India," he said.