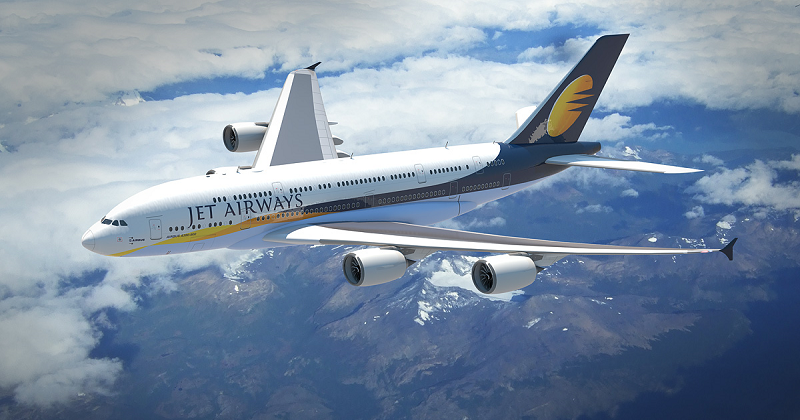 Three airlines are currently offering lucrative discounts on flight booking and customers looking to book for future travel should check out the new limited-period offers. It should be noted that GoAir, Jet Airways and AirAsia are offering tickets at discounted prices, as per details furnished on their respective websites. While GoAir and Jet Airways have offered discounts on domestic flights, AirAsia is offering discounts on flight tickets for select destinations.
As per information, GoAir is offering domestic flight tickets starting at an all-inclusive price of Rs 991 and Jet Airways is also offering a similar promotional scheme, with domestic flights starting at just Rs 1,170. Meanwhile, AirAsia is the only airline out of the three to offer discounts on select overseas flight tickets, starting at an all-inclusive rate of Rs 1,999. It may be noted that all the three offers come along with a specific booking period and has limitations on travel period as well.
Customers should note that GoAir's offers last until March 20, 2018, as per data furnished on the company's official website. Individuals who use a State Bank of India (SBI) credit card are also eligible for another 10 percent discount using the promo code GOSBI10. The all-inclusive Rs 991 flight tickets are from Bagdogra to Guwahati; it is also offering discounted prices for other select locations – Chennai to Kochi (Rs 1,120), Lucknow to Delhi (Rs 1,205), Chandigarh to Delhi (Rs 1,254), Delhi to Lucknow (Rs 1,294), Guwahati to Bagdogra (Rs 1,346).
Meanwhile, the soon-to-be-floated promotional scheme by Jet Airways will only be applicable on one-way routes in economy flights operated by the airline. Jet's offer kicks-off from March 25, 2018, and it too is offering a flight at just Rs 1,170 for flyers looking to fly from Bagdogra to Guwahati. The discounts also apply to several other domestic destinations; Guwahati to Bagdogra ticket would cost customers Rs 1,527; Imphal to Guwahati at Rs 1,700; Guwahati to Imphal at Rs 2,057, Bengaluru to Indore at Rs 1,700, and Imphal to Kolkata at Rs 3,170.
Last but not the least, Air Asia is the only airline among the three to be offering discounts on overseas travel. Data furnished on its website suggests that the discounted travel offers are open until March 25 and can be used by customers to travel between any date starting today to September 30. It is also offering discounts on domestic travel at a starting price of Rs 1,499. Among the overseas destinations, AirAsia is offering tickets starting at just Rs 1,999 for travelling to Kuala Lumpur, Bangkok, Bali, Phuket, Singapore, and Langkaw
Also Read:This is what happened after singer Alisha Chinai filed a sexual harassment case against composer Anu Malik!