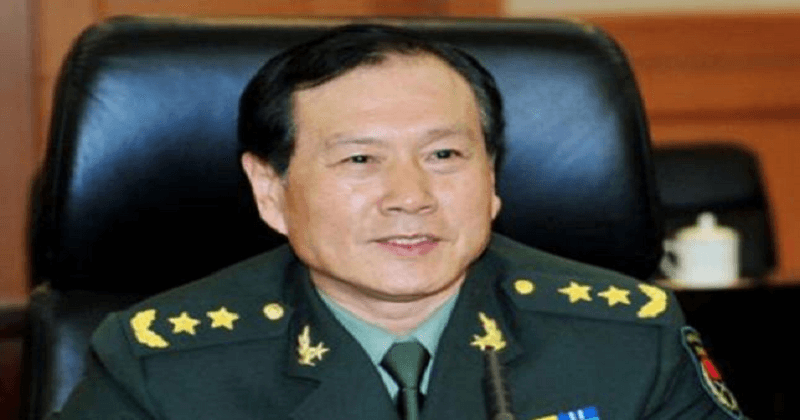 A former missile unit commander appointed as new defense minister of China on Monday, Lieutenant General Wei Fenghe, 63, whose first guest of honor could be Indian counterpart Nirmala Sitharaman. The appointment of a close confidant of president Xi Jinping was the last commander of China's missile unit. The second artillery Corps, before it was split into two — the People's Liberation Army (PLA) Rocket Force and the Strategic Support Force — making them a potent force.
He was appointed by the National People's Congress (NPC). After the ado about the 73-day long standoff at Dokalam in Sikkim section, the first visit by a top Indian official, Sitharam who recently announced about her visit to China next month.
The visit was announced amid diplomatic efforts by both the countries to reshape and establish the relations on a positive mode with high-level visits including the expected visit of Prime Minister Narendra Modi to participate in the Shanghai Cooperation Organisation (SCO) summit to be held in June at the Chinese city of Qingdao. In China, the military functioned under the Central Military Commission (CMC) headed by Xi.
Read More: China Advised US for Correction on New "Travel Act"
This year, China has raised its military budget to USD 175 billion, three times larger than that of India, an increase of 8.1 percent compared to last year. Xi also carried out a massive anti-graft campaign in the military in which over 50 top generals and officials besides 3,000 personnel from other ranks reported to have been punished.
"Wei was the first PLA department head to not only promise to support President Xi Jinping's unprecedented military overhaul from the very beginning but also to proactively meet Xi, who is also the CMC chairman," Hong Kong-based South China Morning Post reported recently. Wei joined the Second Artillery Corps in 1970 when he was just 16. He was sent to learn rocket engineering at a missile school under the Commission for Science, Technology, and Industry for National Defence. He went on to train as a strategic missile commander at the Second Artillery Corps' college in Wuhan in Central China. Wei was among the first of a number of senior military officers to pledge their loyalty to Xi even before the president announced his ambitious reform programme, an official told.
"Wei actually provided Xi with the plan to reorganize the Second Artillery Corps in an innovative way, even though it wasn't in his personal interests," the official added.