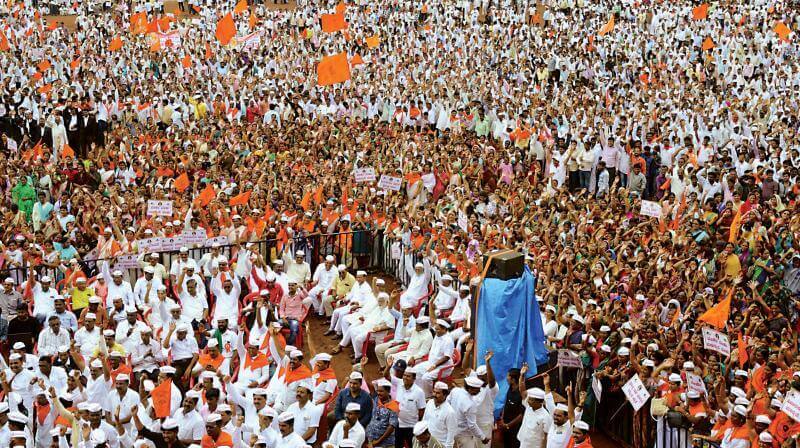 The Lingayat and Veerashaiva Lingayat community in Karnataka will soon get religious minority tag following the state government's approval. The Congress government has decided on Monday to recommend to the Centre regarding this.
Earlier, the cabinet meeting headed by CM Siddaramaiah had decided to accept the issue of the Lingayats following the report of Justice Nagamohan Das committee. "The decision has been taken after deep deliberations and discussion," said Law Minister T B Jayachandra after the meeting. The minister also expressed his hope that the decision would not affect the rights and interests enjoyed by the existing minorities.
ALSO READ: BJP takes lead in Karnataka Poll campaign as Controversies surround Congress
It must be noted that a group of Lingayat leaders had recently met with the Chief Minister and asked him to consider and implement the Nagmohan Das Committee's report which has said: "Lingayats in Karnataka may be considered as a religious minority."
A major leader, the Tontadarya math Swamiji, said, "Our fight is not new, it has been a 900-year-old fight and it has taken a shape now. The Chief Minister should implement the report and accord separate status to Lingayat community."
It must be noted that the Veerashaiva/ Lingayat is a numerically strong and politically-influential community in Karnataka which has a population of about 17% of the state.
However, some differences are emerging between two sections within the community with one section led by Akhila Bharata Veerashaiva Mahasabha demanding separate religion status, asserting that Veerashaiva and Lingayats are the same,the other wants it only for Lingayats as it believes that Veerashaivas is one among the seven sects of Shaivas, which is part of Hinduism.