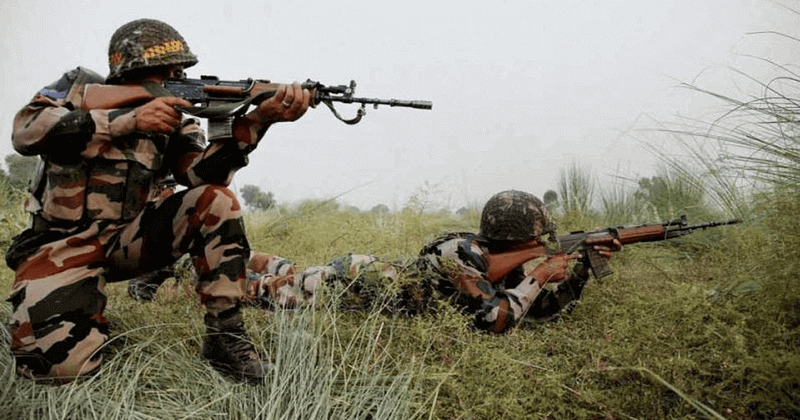 Once again the India Pakistan borders are in bloodbath between the army and the militants.
In the dense forests of the frontier district of Kupwara, an encounter took place between the Indian army and the militants. The encounter held to the deaths of 5 security personnel, of which 3 are jawans said the officials.
5 militants were also killed in the encounter which began since Tuesda,along with many Territorial army jawans in the dense forests of Arampora, about 12 kilometres from the district headquarters of Kupwara, the officials said.
READ ALSO: Jammu Kashmir encounter: identity of 3rd terrorist revealed
The army is yet to officially announce the death of its soldiers, while the police have identified them as Deepak and Ashraf. The encounter has highlighted gaps in the Army's vigil along the Line of Control (LoC) as the group of militants had managed to sneak in nearly 8 kilometres after crossing two ridges of the Shamsabari mountain range.
The militants had met their "reception party" (overground workers and militants already present in the Valley) after crossing the LoC and were proceeding towards Kupwara town when they were spotted by police personnel, the officials said.
The militants, who were hiding inside a mosque, started running towards the forest, but not before four of them were killed by the security forces on Tuesday.
The others, believed to be two in number, have covered themselves at a height and were firing on the approaching security forces, they said.