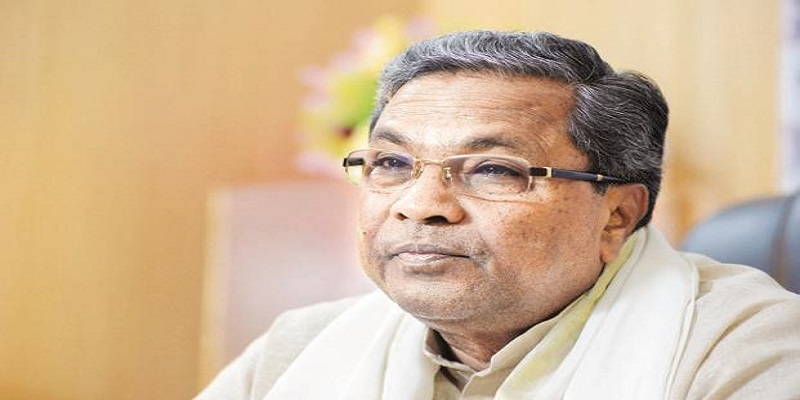 As the Karnataka Assembly elections are fast approaching, a war of words has emerged between the ruling Congress and the Bharatiya Janata Party thereby heating up the situation. Recently, Karnataka Chief Minister Siddaramaiah called the BJP 'spineless' while the latter replied by questioning the comprehension capabilities of Siddaramiah and Congress chief Rahul Gandhi.
The battle began after Congress President Rahul Gandhi blamed Prime Minister Narendra Modi's government for writing off loans of famous industrialists while ignoring the farmers. "In last few years, BJP government waived off loans of 2.5 lakh crore of 15 richest people. When farmers talk of loan waiver, PM Modi, and Finance Minister Arun Jaitley said it isn't their policy. Siddharamaih ji and Congress government in Karnataka waived off loans of Rs 8,000 crore of farmers of Karnataka," he said. However, this was not well received by the Karnataka BJP who said that Rahul Gandhi's claims were lies. The BJP tweeted,"Banks have not waived off corporate loans, they have written off, meaning they will recover it. From someone who doesn't understand difference b/w bhrastachaar & balatkaar, it is unfair to expect understanding of difference between loan waiver & loan write off."
ALSO READ: Siddaramiah government in Karnataka and corruption are all the same, says Amit Shah
Soon, Karnataka CM Siddaramaiah made a sarcastic comment at the BJP for writing off loans of businessmen. "Good! At least you admit the loans of large industrialists have been written off. Now, please join us in requesting PM @narendramodi to write off the loans of our farmers if they can't be waived. Please show that yours is not a #suitbootkisarkar," he tweeted. This forced the BJP to counterattack by saying,"Looks like Rahul isn't only one who doesn't get difference b/w write off & loan waiver! CM is asking to fool farmers by writing off loans but continue recovery! Fooling is your dept, Sir! Only a lapsed socialist will wear a Rs 70 lakh Hublot watch & accuse others of #SuitBoot!"
The war of words did not stop with the BJP's attack on the CM. Siddaramaiah once again attacked the BJP by calling it spineless and remarked that the opposition party need not give accountancy lessons on Twitter. "The Karnataka BJP is so spineless that instead of asking the center to waive farmers' loans it is giving accountancy lessons on Twitter. People will not be fooled. Center can write off lakhs of crores of a few industrialists but can't give debt relief to crores of farmers," Siddaramaiah said. The BJP too was quick to respond by taking a dig at the Congress by saying that neither Siddaramiah nor Rahul Gandhi has the ability to understand accountancy.
It is expected that the war of words will continue till the upcoming elections which are expected to take place by May.